Jesse Michel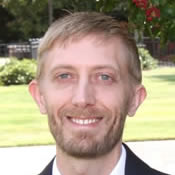 Education
2007, Ph.D., Industrial/Organizational Psychology, Wayne State University
2006, M.A., Industrial/Organizational Psychology, Wayne State University
2002, B.A., Psychology & Sociology, University of Minnesota – Twin Cities
About Jesse Michel
Associate Professor and Director of I-O Program
Dr. Michel received his B.A. in Psychology and Sociology from the University of Minnesota in 2002, and his M.A. and Ph.D. in Industrial/Organizational Psychology (minor in Quantitative Methods) from Wayne State University in 2006 and 2007. Previously, he was a Post-Doctoral Research Associate and Visiting Assistant Professor at Michigan State University within the School of Human Resources and Labor Relations and an Assistant Professor in the Department of Psychology at Florida International University. Dr. Michel joined the faculty at Auburn University in 2014. His primary research interests revolve around the dynamics between work-family domains and the role of personality and individual differences in the workplace. His secondary interests include the psychological and contextual processes underlying organizational deviance and workplace aggression.
Classes Taught
PSYC 3590 Industrial/Organizational Psychology
PSYC 8970 Research Methods in I/O Psychology
Representative Publications
Google Scholar
Clark, M. A., Michel, J. S., Early, R. J., & Baltes, B. B. (in press). Strategies for coping with work stressors and family stressors: Scale development and validation. Journal of Business & Psychology.
Clark, M. A., Michel, J. S., Stevens, G., Scruggs, R., & Howell, J. (in press). Workaholism, work engagement and work-home outcomes: Exploring the mediating role of positive and negative emotions. Stress & Health.
Clark, M. A., Michel, J. S., Zhdanova, L., Pui, S. Y., & Baltes, B. B. (in press). All work and no play? A meta-analytic examination of the correlates and outcomes of workaholism. Journal of Management.
Eschleman, K. J., Bowling, N. A., Michel, J. S., & Burns, G. N. (in press). Perceived intent of supervisor as a moderator of the relationships between abusive supervision and counterproductive work behaviors. Work & Stress.
Pichler, S., Varma, A., Michel, J. S., Levy, P., Budhwar, P., & Sharma, A. (in press). Leader-member exchange, group- and individual-level procedural justice and reactions to performance appraisals: Test of a cross-level model. Human Resource Management.
Wayne, J. H., Michel, J. S., & Matthews, R. A. (forthcoming). It's who you are that counts: The importance of personality and values to the work-family experience. In T. D. Allen & L. T. Eby (Eds.), Oxford Handbook of Work and Family. New York: Oxford University Press.
Clark, M. A., Michel, J. S., & Stevens, G. W. (2014). Affective reactions and subsequent consequences of heavy work investments. In I. Harpaz & R. Snir (Eds.), Heavy work investment: Its nature, sources, outcomes, and future directions (pp. 187-203). New York: Psychology Press.
Michel, J. S., Pace, V. L., Edun, A., Sawhney, E., & Thomas, J. (2014). Development and validation of an explicit aggressive beliefs and attitudes scale. Journal of Personality Assessment, 96(3), 327-338.
Michel, J. S., Pichler, S., & Newness, K. (2014). Integrating leader affect, leader work-family spillover, and leadership. Leadership & Organizational Development Journal, 35(5), 410-428.
Rudolph, C. W., Michel, J. S., Harari, M. B., & Stout, T. J. (2014). Perceived social support and work-family conflict: A comparison of Hispanic immigrants and non-immigrants. Cross Cultural Management: An International Journal, 21(3), 306-325.
Michel, J. S. (2013). Social values: Emergence of a five factor model. The Industrial and Organizational Psychologist, 51(1), 65-68.
Michel, J. S., & Bowling, N. A. (2013). Does dispositional aggression feed the narcissistic response? The role of narcissism and aggression in the prediction of job attitudes and counterproductive work behaviors. Journal of Business & Psychology, 28(1), 93-105.
Michel, J. S., & Clark, M. A. (2013). Investigating the relative importance of individual differences on the work-family interface and the moderating role of boundary preference for segmentation. Stress & Health, 29(4), 324-336.
Michel, J. S., Clark, M. A., & Beiler, A. A. (2013). Work-life conflict and its effects. In D. Major & R. Burke (Eds.), Handbook of work-life integration of professionals: Challenges and opportunities (pp. 58-76). Northampton, MA: Edward Elgar Publishing.
Last Updated: August 13, 2021