Applied Behavior Analysis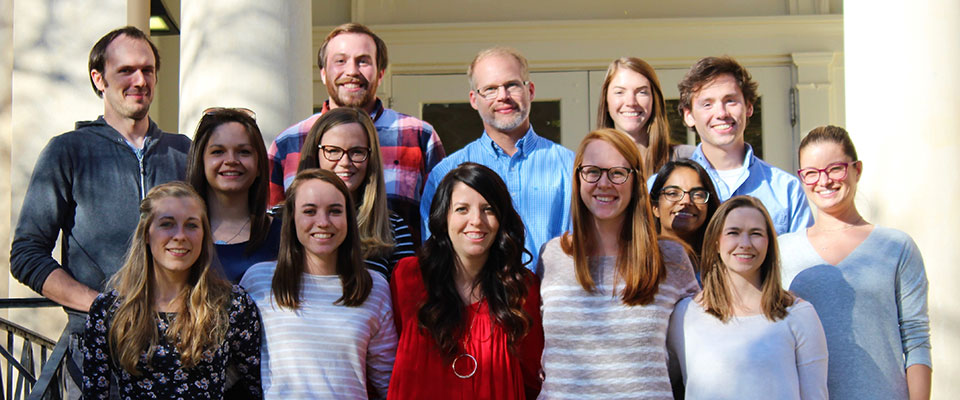 The Department of Psychology at Auburn University offers an on-campus, non-thesis Master of Science degree in Applied Behavior Analysis. This full-time program requires five consecutive semesters (21 months) of coursework and intensive practicum training across various sites within the Alabama community.
Behavior analysis is a science concerned with the behavior of human and non-human organisms that attempts to understand, explain, describe, and predict behavior. Applied behavior analysis grew out of this science in the 1960s as an effort to apply this growing understanding of behavioral processes to the improvement of individual and social conditions. This science-based technology is now well developed, and applications in the area of developmental disabilities have been especially well established for many years. There has long been a high level of demand for individuals with expertise in this field.
Degree requirements focus on integrating foundational and specialized coursework with supervised practical experience and, as such, involves an on-campus option only.
Students are trained to provide therapy to individuals with intellectual disabilities and autism spectrum disorders, addressing the goals of mastering new skills and reducing behavior problems. In addition, students rotate among a diverse array of practicum supervisors and training experiences including an on-campus clinic, home-based behavior-analytic service delivery, consultation and intervention within the school district, the Alabama Psychiatric Medication Review Team project in collaboration with the Alabama Department of Human Resources, and a juvenile correctional facility.
Click here to see Auburn University's Applied Behavior Analysis Program BACB pass rates (Note the Applied Behavior Analysis Program in the Department of Psychology refers only to the on-campus VCS).
Questions about this page.
Last Updated: December 18, 2018