The College of Liberal Arts Engaged Scholar Program supports superior faculty who have a strong commitment to collaborating with other faculty, students, and/or community partners to advance the outreach mission of the college and the university. 
Award Amount and Term:  Each Engaged Scholar receives an annual salary supplement of $5,000 and holds the appointment for three years. At the discretion of the dean, an appointment may be renewed.
Eligibility Criteria:  Engaged Scholars are selected during the spring semester from among CLA associate professors and full professors. Eligibility is limited to faculty who have not received an Engaged Scholar Award in the previous five years and are not members of the Community and Civic Engagement Awards Committee. The recipient(s) must be a full-time faculty member, and may not hold a current appointment as a titled professor.
Selection Process:  Selection is based upon exemplary professional citizenship and participation in the area of teaching, research, service or outreach. Particular consideration is given to excellence in promoting the college's commitment to civic engagement.
Applications should be submitted by February 4 through the nominee's department chair. Nominations must include:
nominee's current curriculum vitae
three-page summary of outreach activities, indicating how the outreach activities engage students, promote collaboration among faculty, and/or strengthen partnerships in the community
supporting letters from students, faculty, and/or community partners 
A committee consisting of one tenured associate professor or professor from each of the four areas of the College (social and behavioral sciences, humanities, fine arts, and communication sciences) and chaired by the associate dean for educational affairs will review the nominations and recommend nominees to the dean for consideration. The dean will select the Engaged Scholar(s) and announce the recipients in March.
2019-2022 CLA Engaged Scholars
Angie Burque

Angie Burque is an associate clinical professor and director of field education for the social work program. She is the founder and co-director of Expressions of a BraveHeart fine arts program and BraveHeart Center for Place and Purpose. These two outreach programs partner with community resources to benefit individuals with disabilities facing moderate to severe life challenges and their families. 
Tessa Carr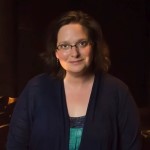 Tessa Carr is an associate professor of theatre. She serves as the artistic director of the Mosaic Theatre Company — a company committed to creating original work fostering conversations about issues of diversity, inclusion, and social justice. The largest Mosaic project to date has been the creation of an original script compiled and adapted from oral history interviews from community members and students who lived through the integration of Tuskegee High School and the groundbreaking case of Lee v. Macon County. Mosaic has also partnered with Alabama rural communities to create diversity and inclusion workshops for students in K-12 schools and community centers. 
Rebecca Retzlaff

Rebecca Retzlaff is an associate professor in the Master of Community Planning program. With significant outreach and field work components, her classes have worked with small towns in Alabama such as Opelika, Loachapoka, and Tallassee, as well as larger cities like Mobile and Montgomery. Class projects include historic preservation plans, healthy community plans, zoning reform reports, and neighborhood plans. Through fieldwork, her students get firsthand experience in community engagement.