Spotlight on Ronnie Brown; a leader beyond the football field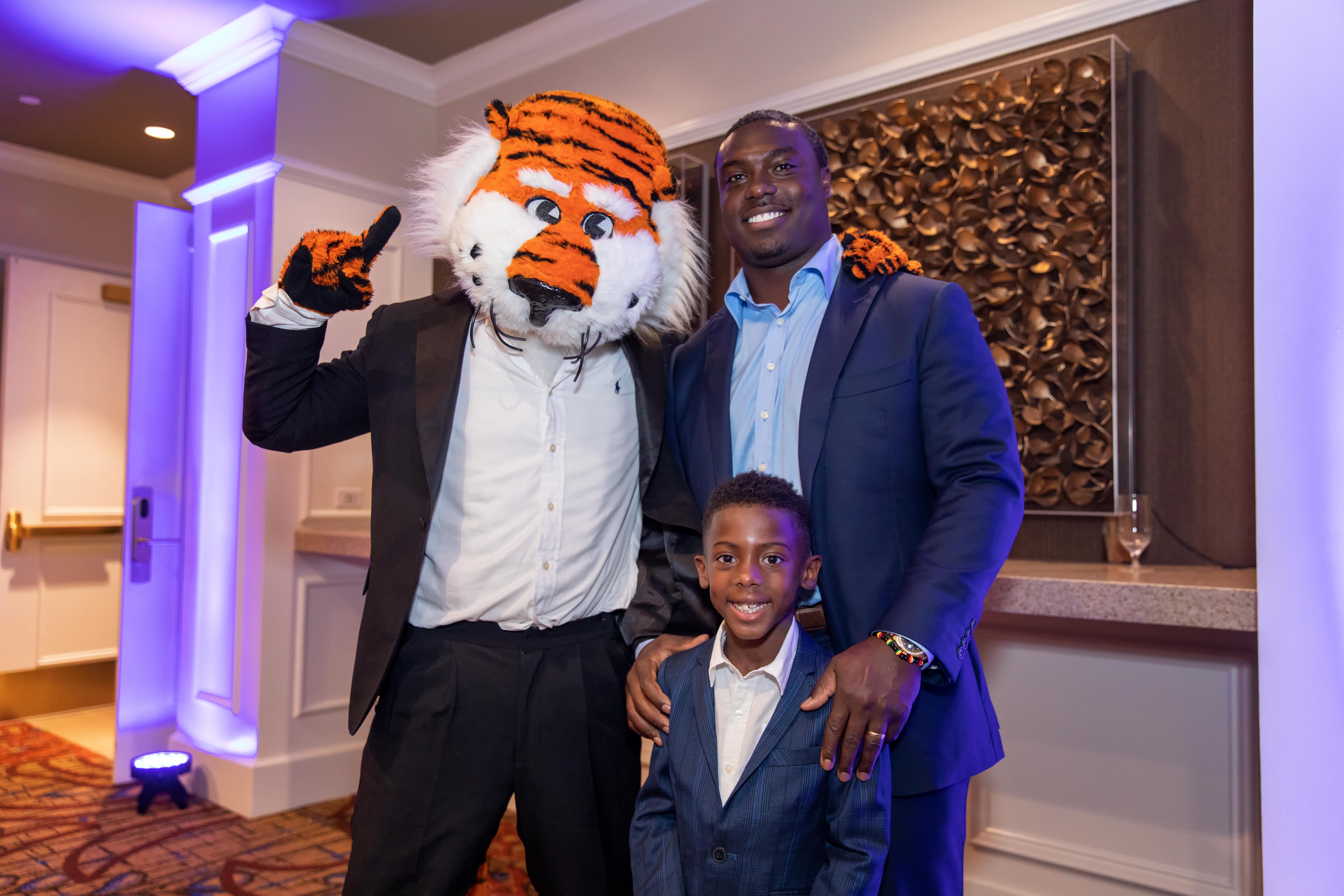 Every Auburn football fan knows that Ronnie Brown and Jason Campbell were two of the team members that led the 2004 Tigers to a "perfect season." In the sixteen years since that legendary feat, these two Liberal Arts graduates not only went on to successful NFL careers but they also found success beyond the field as accomplished business professionals.
We recently caught up with the pair—off the field—to find out more about what they're doing now and why they stay connected to the place where it all started.
Here is Ronnie Brown's story: 
Growing up in Cartersville, Georgia, a young Ronnie Brown was more interested in playing baseball than football.

"In high school, I wanted to play baseball at Florida State University," Brown said. "However, given how things aligned, I received more interest and offers as a football player."

As a running-back in demand, Brown received offers from universities around the country. He liked the caliber of athletes in the Southeastern Conference and narrowed his choices to Georgia and Tennessee. However, a visit to Auburn changed his trajectory.

"Like my hometown of Cartersville, Auburn had a small-town feel. I felt an instant connection," Brown said. "In spending the weekend in Auburn, there was just something different about it. There's a family-feel to it, and it felt like this is where I was supposed to be."

After talking it over with his parents, who also felt good about Auburn, Brown said the choice was clear.

"It was easy. I chose Auburn University and I felt that Auburn University had chosen me, too."

Brown is a well-known member of the 2004 Auburn Tigers football team, but his objective was always to be an Auburn graduate. "In starting my journey at Auburn, it was always a goal to obtain my diploma. In 2004, I was able to make good on that promise to myself. An added bonus was the 2004 football season," explained Brown, who graduated with a communication degree.

THE PERFECT SEASON
Brown was a first-team All-SEC pick as a senior while helping Auburn win an SEC Championship and a perfect 13-0 season in 2004. After earning All-SEC freshman honors in 2001, Brown rushed for 1,000 yards as a sophomore in 2002. He finished his career ranked in Auburn's top 10 in career rushing yards, rushing touchdowns, receptions by a running back, and receiving yards by a running back. He was the No. 2 overall pick of the 2005 NFL Draft, becoming the highest drafted Auburn
back since Bo Jackson went No. 1 in 1986.

"There are so many relationships I am thankful for that were established at Auburn," Brown said. "There are the moments that challenged me as a young man that forced me to grow up. There were trials, tribulations and triumphs, all of which played a huge part in my development from a young adult into becoming an 'Auburn Man.'"

After leaving Auburn, Brown played for 10 years with five NFL teams, including six years with the Miami Dolphins, and was a Pro Bowl selection in 2008.

LIFE AFTER FOOTBALL
Not long after retiring from the NFL, Brown became a sideline reporter for Auburn Sports Network, and a financial professional at an investment firm. Recently, Brown received the 2019 Outstanding Achievement Award for the College of Liberal Arts. The awards, sponsored by the Auburn Alumni Association Black Alumni Weekend, recognize career achievements and leadership.

"It was absolutely surprising and flattering to be honored by the College of Liberal Arts," Brown said. "The fact that I got to share that moment of being honored in Auburn with my son is just an absolute blessing!"

All of the honorees have a history of commitment and involvement to Auburn ranging from volunteering and fundraising endeavors, to providing personal financial support and beyond.

"Ronnie Brown is a winner both on and off the field. CLA is proud of his professional accomplishments, and he is most deserving of this honor," said Dean Joseph Aistrup.

Prior to his current position, Brown was a senior wealth strategy associate at UBS (Union Bank of Switzerland, USA) where he specialized in developing and fostering client relationships with athletes. He is an active member in his community, supporting local and national philanthropic organizations as well as serving on the board of the Jason Taylor Foundation.

"In addition to coming back to the university I love to work as a sideline reporter. I realized that I wanted and needed to be of service to others. It became evident that I could assist individuals with something I had not been prepared for, which was being responsible with my finances and the transference of wealth. When I left Auburn and headed into the pros, I was not aware of the challenges I would face in terms of financial literacy and planning. I have noticed that there are so many others, athletes and non-athletes alike, that have not properly planned for the accumulating or transferring of wealth. I found it intriguing not only to gain this knowledge for myself, but also to be able to assist others in doing the same. I am passionate about it and genuinely feel that I can make a difference."

Brown isn't the only member of the 2004 Auburn Tigers that is succeeding off the field and spending time in Auburn. Read what Jason Campbell, the former quarterback for the 2004 Tigers, is doing since he retired from the NFL
in 2017.
Related Articles
---