Alma Holladay Professorship
The Alma Holladay Endowed Professorship in Civic Engagement was created to recognize a professor who excels in outreach and engagement and who serves as a positive role model for colleagues and students in strengthening and advancing outreach in the College of Liberal Arts. The professorship is named for Alma Holladay, who graduated from Alabama Polytechnic Institute with a bachelor's degree in Math & Science in 1938, a bachelor's degree in Home Economics in 1941, and a master's degree in Education in 1964. She taught high-school math in Etowah County, Alabama, from 1938 to 1940. For 30 years, she worked as a County Home Economist with Alabama Cooperative Extension Service, employed jointly by County Government, Auburn University Extension Service, and the U.S. Department of Agriculture. She enjoyed genealogy and traveling the world. She was a well-known historian and a long-time supporter of Auburn University.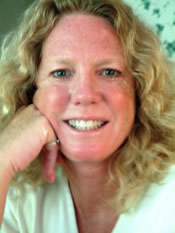 The Alma Holladay Professorship is currently held by Dr. Kelly D. Alley, Professor of Anthropology. She received her B.S. from Cornell University and her Ph.D. in Anthropology from the University of Wisconsin-Madison in 1990. Dr. Alley has carried out research in northern India for over twenty years, focusing on public culture and environmental issues. Her book titled On the Banks of the Ganga: When Wastewater Meets a Sacred River (University of Michigan Press, 2002) explores Hindu interpretations of the sacred river Ganga in light of current environmental problems.
She completed an outreach grant project for the Department of Sociology, Anthropology, and Social Work, during which she used funds to further develop an existing project to create a map of hydropower projects across the Himalayas in the ArcGIS format. The interactive website allows users to identify a dam location and access information related to land use changes, links to media and reports on the project, and information on citizen grievances and court cases. She was featured on the World Water Forum, a UNESCO sponsored water portal.
Last Updated: October 26, 2020