Global Citizenship Project
In recognition of the growing importance of global awareness and commitment, the College of Liberal Arts' Community and Civic Engagement Initiative is proud to launch its Global Citizenship Project, which strives to foster global citizenship to promote universal justice, peace, and culture appreciation through cross-cultural collaboration and personal engagement. Students will be challenged to make the world a better place through educational curricula and activities, leadership preparation, and hands-on experiences. The project is already working closely with University Learning Communities by hosting a Living in the Global Community LC open to all interested freshmen for the academic year 2011-2012 as well as through a Talloires Network membership.
The GCP's goals include:
Book club open to all CLA students interested in global issues
International Voices Series (lectures, film screenings, shows and exhibits)
Faculty and student retreat in a conducive environment (first potential retreat site for Spring 2012 is >Bayou La Batre)
Faculty workshops to establish models for globally-oriented curricula
Research symposia and conferences
Career abroad fair
Global experiential learning opportunities for undergraduate and graduate students including Hearing Screening in Guatemala, American War Memorials Overseas, Belize 2012, CCE Internship in London, and more.
---
Global Citizenship Project News
The Tournées Festival: New French Films on Campus
This film series features five French films presented in the month of February. The series is offered in collaboration with the Department of Foreign Languages and Literatures and the Women's Studies Program. For more information on each film, download the flyer here. Admission is free to anyone interested.
Spring 2014 Book Club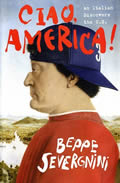 Join us Wednesdays at 3:30 in 310 Tichenor Hall to discuss Ciao, America! Dates for the Spring Book Club are 2/6, 3/6, and 4/10. View the flyer for more details.
1st Global Citizenship Project Retreat to Bayou La Batre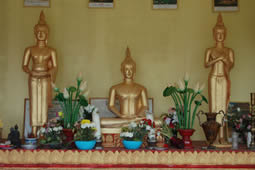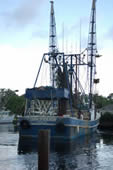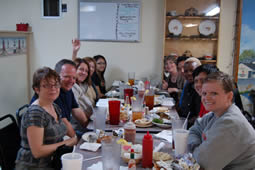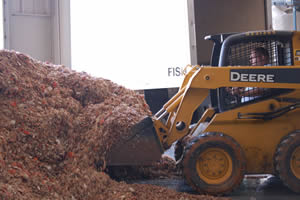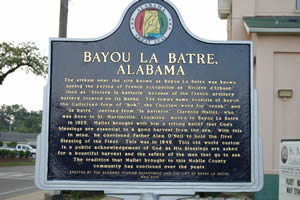 Faculty, staff, and students from various CLA departments embarked on the the first Global Citizenship Retreat May 8-9 to Bayou La Batre, Alabama. The two days were filled encountering the local culture. Bayou La Batre was chosen for the first retreat because this area has been home to a large community of southeast Asian immigrants since the late 70's/early 80's. Participants in the retreat visited a seafood waste treatment facility, a seafood "picking" house, local community groups and schools, an oyster farm, a Buddhist temple and many other locations not typical to the Auburn area. The goal of the Retreat is to provide a first-hand cultural experience locally.
Film Series on Immigration Launches on 2/28
El Norte, a film by director Gregory Nava, will kick off a movie series on immigration at 7 p.m. at the Auburn Universal Unitarian Fellowship on February 28. Robert Leier, a professor in the College of Education, will lead discussion. "El Norte" traces the journey of two Mayan youth who flee Guatemala following a Guatemalan Army-led massacre in their village. The free public series was created by Kerri Munoz and is sponsored by the Auburn University Latin American Studies Center for Community Connections, the College of Liberal Arts Global Citizenship Project, the Departments of Foreign Languages and Literatures, English, and Political Science, as well as AUUF and the Caroline Marshall Draughon Center for the Arts and Humanities in the College of Liberal Arts.
Click here for a complete listing of all the upcoming films in this series.
FLL Collaborates with Department of Communication Disorders in Guatemala
During Fall 2011, the Department of Foreign Languages & Literatures and the Department of Communication Disorders initiated a partnership to provide Spanish interpreting and translation during biweekly audiological testing conducted through the Auburn University Speech and Hearing Clinic. Along with the Municipality of Guatemala City, this outreach program is a hearing screening program to serve impoverished children who the Municipality has identified as at risk for becoming "children of the street". These 1500 children are provided with an education and two meals each day in 8 schools located throughout this large municipality.
An external equipment donation to the Department of Communication Disorders has procured test equipment that will allow the follow-up hearing tests to be completed remotely at the Auburn University Speech and Hearing Clinic for all children who failed the initial hearing screening in Guatemala. Currently, there are three Lecturers from the Spanish Section of the Department of Foreign Languages & Literatures- Alicia Almada, Ari Gutman, and Constanza Holland- who are serving as part of the evaluation team as interpreters. These interpreters also participate during pre-evaluation meetings to discuss the child's medical and educational background prior to the testing. Children needing a hearing test will no longer have to wait months for audiology students and faculty to return to Guatemala and language barriers will be eased by the interpreting carried out by the Spanish Lecturers.
---
For further information on the Global Citizen Project, please contact Dr. Giovanna Summerfield, summegi@auburn.edu, 334-844-2890.
Last Updated: November 14, 2016