Brussels, Belgium

Auburn University Internship Program in Brussels
Study and intern in Brussels! This study and internship program is based at Vesalius College, where you will experience the best of both worlds: the individualized support of a liberal arts college and the resources of a major university. Vesalius College and their affiliate, Vrija Universiteit Brussel, offer a full suite of services including three research libraries, health services, dining halls, athletic facilities (swimming pool, climbing wall, squash courts), free psychological counseling, as well as homestay and housing placements.
The Vesalius Internship Program allows your to apply classroom theories to real work. By completing an internship during your study abroad experience, you can prove to future employers that you are motivated, able to balance commitments, and have experience in an international and multicultural setting. As part of this program, you can also earn a Vesalius College certificate in European Peace and Security Studies (EPSS) at no extra cost.
Students studying at Vesalius College can take advantage of an extensive network of internship sites, offering mostly placements in a variety of international organizations:
Resources for further program information:
Application Procedure
Program Details:
Program Contact: Dr. Giovanna Summerfield, Associate Dean for Educational Affairs, Office: 315A Tichenor Hall, Email: summegi@auburn.edu, Phone: 334-844-2890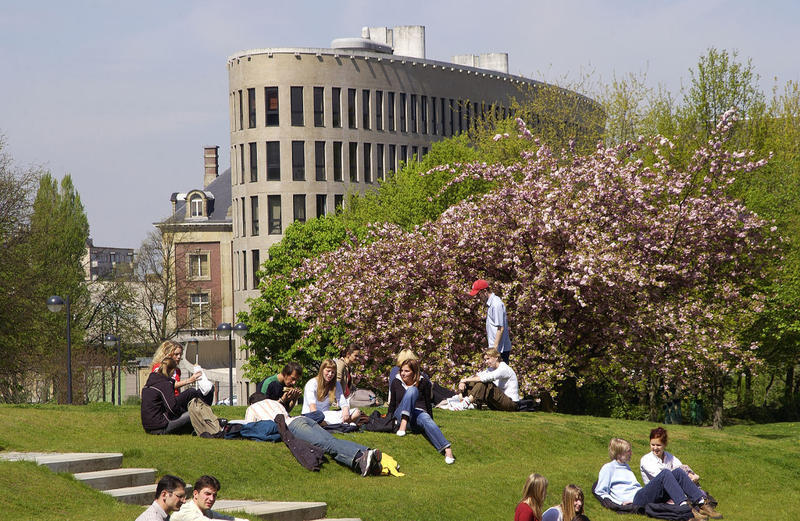 Scholarship Information
Get information on scholarships available through the College of Liberal Arts.
Department of History study abroad scholarship information.
Payment Information
*Students will begin to be billed (through the Bursar) 70 days before the start of the program. This is regardless of the application status. Withdrawal from the program must occur before this date to not incur fees.*
Important Dates
Fall Semester 2018
Dates Abroad: August 23 - December 15
25 June 2018: First half of Program Fee due to Bursar
After 25 June: Withdrawal less 25% penalty + $250
27 July 2018: Second half of Program Fee due to Bursar
After 27 July: Withdrawal less 50% penalty + $250
31 July 2018: No refund after this date
Spring Semester 2019
Dates Abroad: January TBA - May TBA
4 Nov 2018: First half of Program Fee due to Bursar
11 Nov 2018:Withdrawal less 25% penalty + $250
18 Nov 2018:Withdrawal less 50% penalty + $250
2 Dec 2018: Second half of Program Fee due to Bursar
9 Dec 2018: No refund after this date

Last Updated: May 24, 2018