World traveler calls Collinsville home
Robin Rowan's family came to Collinsville more than 50 years age when her parents moved their family from Chattanooga, Tennessee, in 1970.  Since then, she has traveled the world but always calls Collinsville home.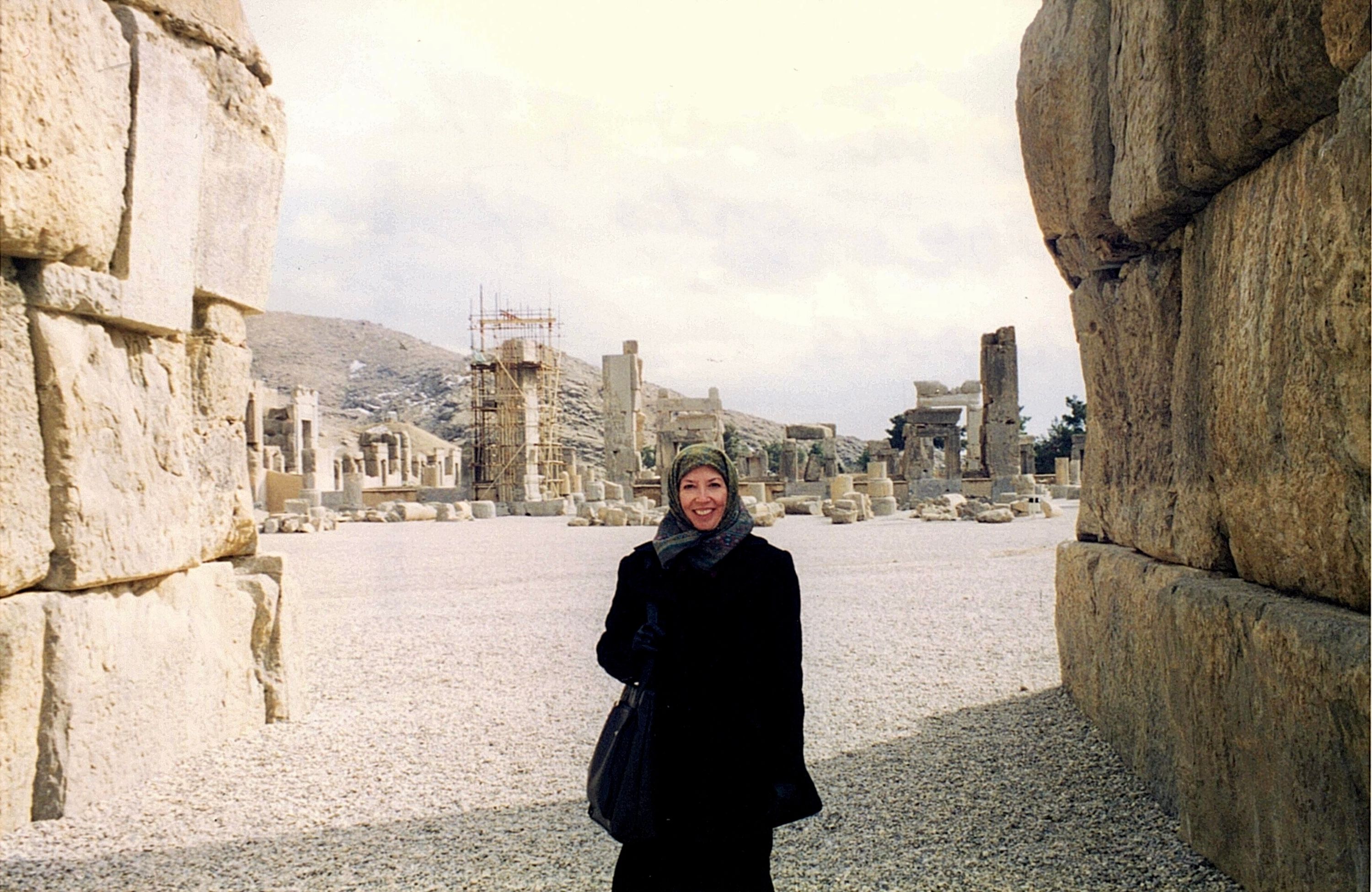 After graduating from Collinsville High School, Rowan began her college education at Snead State Community College in Boaz, Alabama, before transferring to Auburn University. While she started as an art major, she soon found that history was her passion. 
Along with studying history, Rowan also took several Spanish language classes. As she had no previous experience in studying foreign languages, Rowan was hesitant. However, as soon as she started learning, she began to excel. "The language just felt so natural and comfortable," she said.  
Being involved in the foreign language department at Auburn allowed Rowan to meet people from all over the world. With the foundation given by her mother to "accept people as they are," Rowan became fast friends with many international students. This then gave her the chance to travel the world and see what lay beyond Collinsville.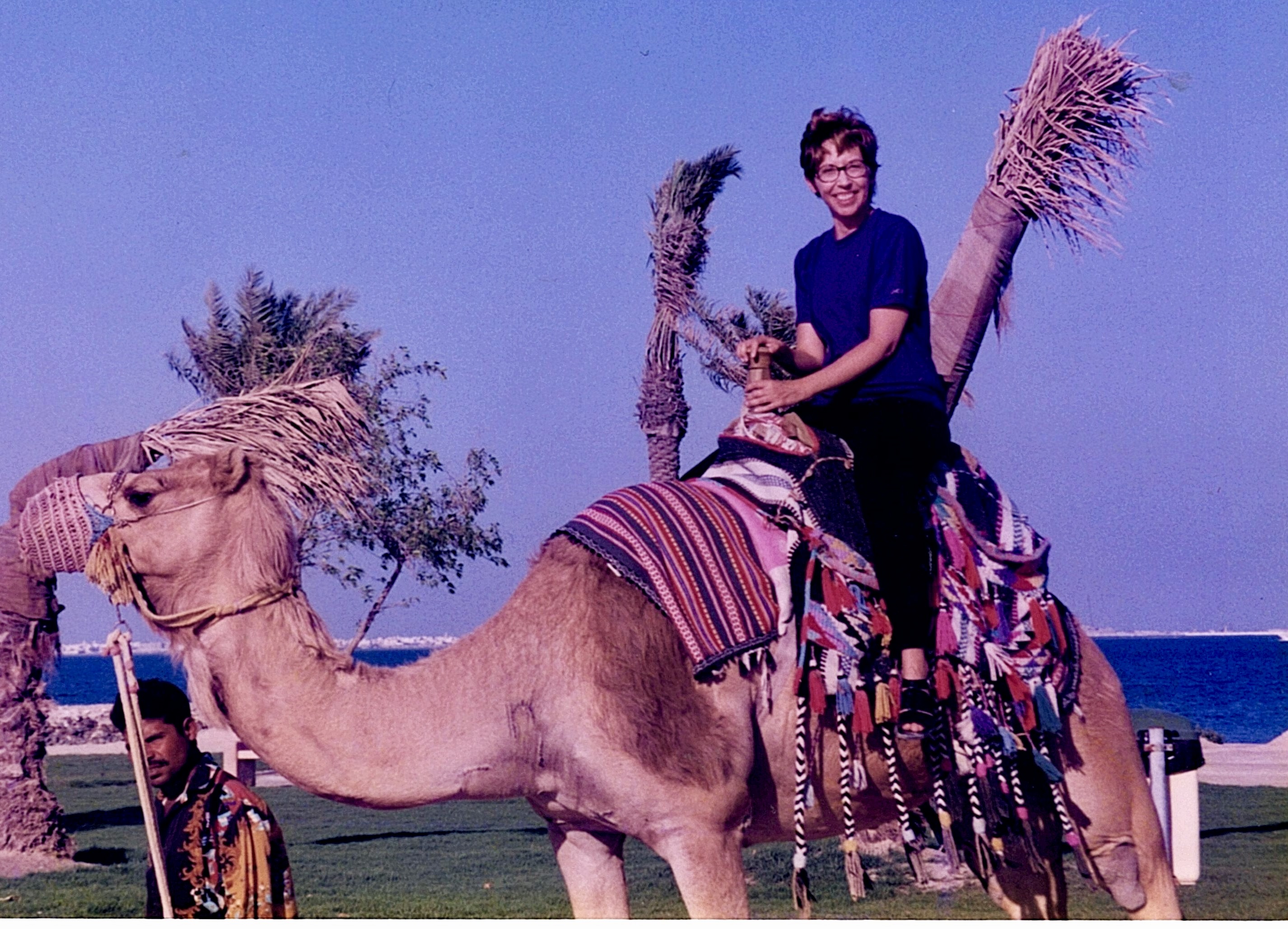 Rowan lived for over 30 years across California, Hawaii, Chicago, and Bahrain. She said the most important thing she has learned from her travels is to "look for people who are walking it instead of talking it."
In 2015, Rowan returned to Collinsville to be closer to family. Her knowledge of the Spanish language came in handy during her time in California and is still useful in Collinsville.  She said, "It is nice to be able to connect with the Hispanic/Latino community in Collinsville."
The language was so important to her that she went back to school to obtain her bachelor of arts degree in Spanish. She began in 2018 and graduated in May of 2022.
Rowan is now a library assistant at Collinsville Public Library. She spends a few days a week working at the circulation desk. She is the first person people meet when they enter the building. Rowan said, "It's nice to be a part of an important aspect of Collinsville."
Rowan began her time working with the library in 2019 planning children's activities during the weekly English as a Second Language class.  A lifelong artist, she used her creativity to teach the children about art and create projects with them.  She continues to make art in her spare time and even has a piece on display at the library.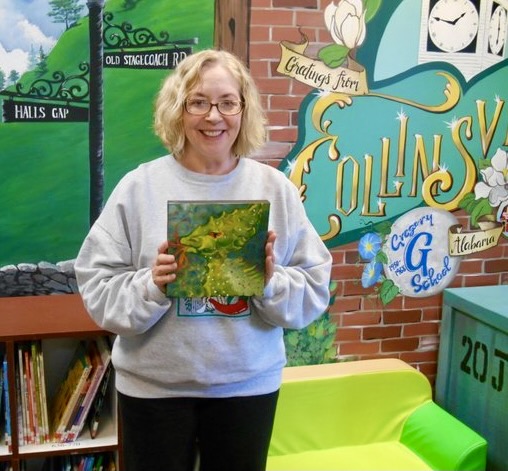 Rowan enjoys sharing her creativity with the world. Later this year, Rowan will be teaching an "automatic painting" class at the library. Those who participate will not only learn about this style of painting, but they will be able to leave having made one of their own. For more information on upcoming events at the library, visit: https://www.facebook.com/search/top/?q=Collinsville%20Public%20Library
Rowan plans to continue traveling and seeing the world.  Destinations on her list include countries in Europe, the Middle East, and South America.  She hopes to connect her background in history and languages to better understand the world she describes as "full of beautiful places." 
Although she is looking forward to more travel, Rowan will miss certain aspects of home during her time away from Collinsville such as the familiarity and nearness of everything.  She said she will particularly miss "the moment when the lightning bugs begin floating up from the grass at dusk in the summer." 
Tags: Collinsville
Related Articles
---