Mayim Farm grows medicinal plants, educates others
Mayim Farm is a medicinal plant farm in Opp, Alabama. Carole and Greg Lolley grow superfoods and medicinal herbs like moringa, turmeric, yarrow, and spilanthes. They blend plants and herbs into powders and teas for optimal consumption. Some of their products are created for everyday wellness, and others help soothe ailments like allergies, fevers, and localized pain.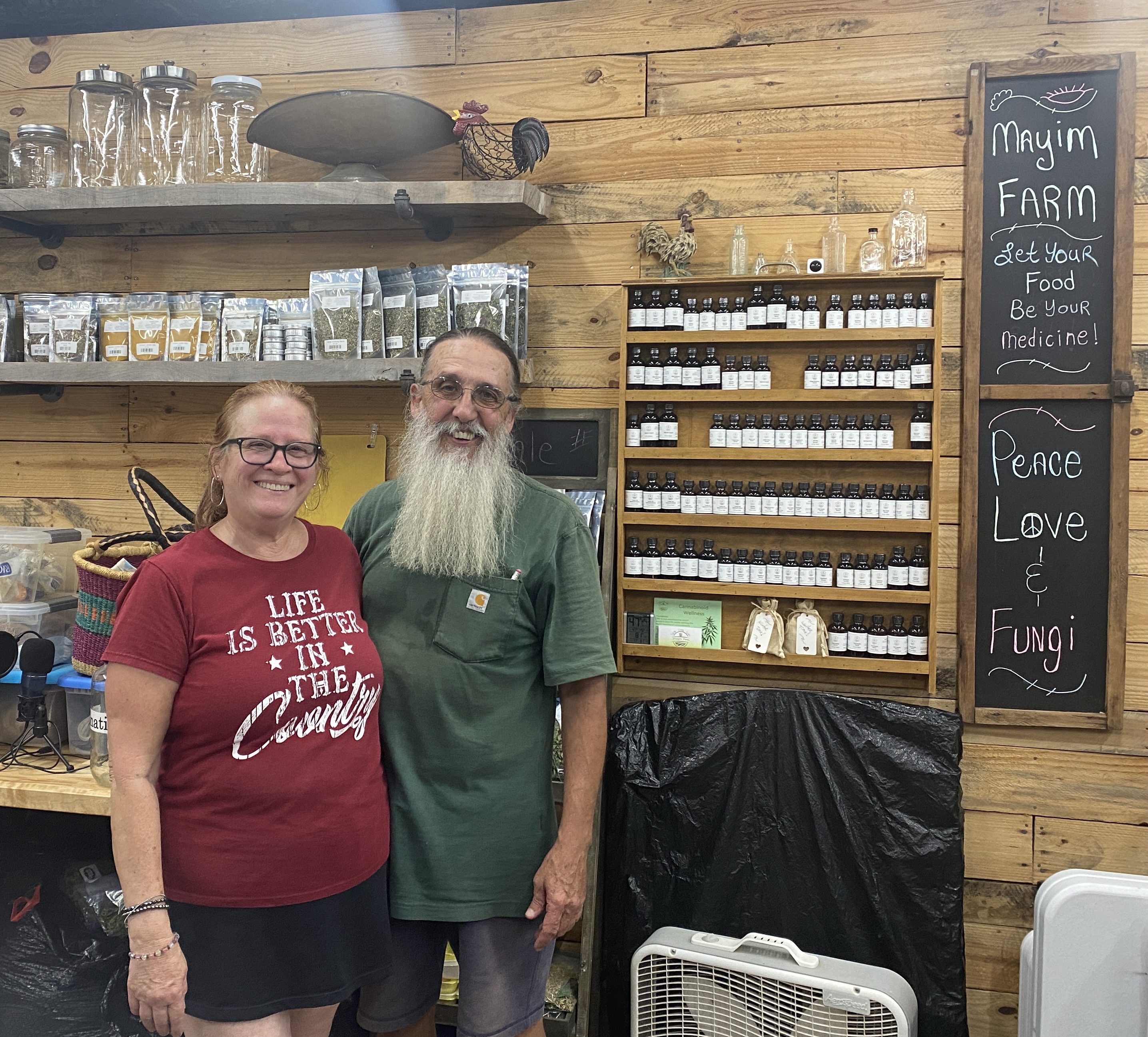 For example, they sell various turmeric products including capsules, powders, and Joint Support Tea. Turmeric is anti-inflammatory antioxidant. Another product is the Sinus/Sniffle Tea, which lists marshmallow leaf as the primary ingredient. Marshmallow leaf is used to treat respiratory ailments and mucous. 
You can purchase their products at https://mayimfarm.com/  and visit their Facebook at https://www.facebook.com/mayimfarm/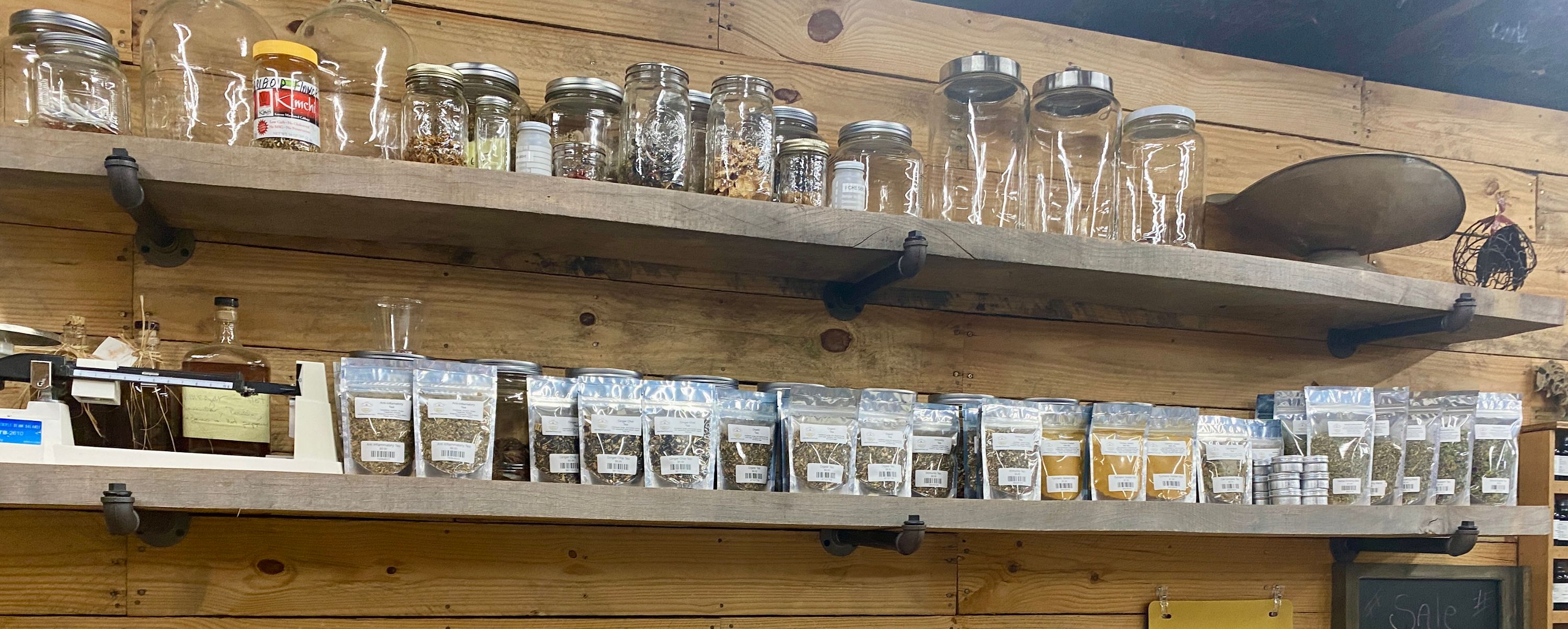 Mayim Farm is pioneering sustainable farming in Alabama. The climate smart strategies they employ are an effort to ensure future generations of people have the resources to live healthy lives. 
The Lolleys explain that Mayim Farm is a business that values quality and sustainability. They use climate smart methods to grow their produce in a food forest. "We can grow organically, and even greater than that, regeneratively," Greg stated. He said he believes in causing as little harm to the Earth as possible and replenishing the soul.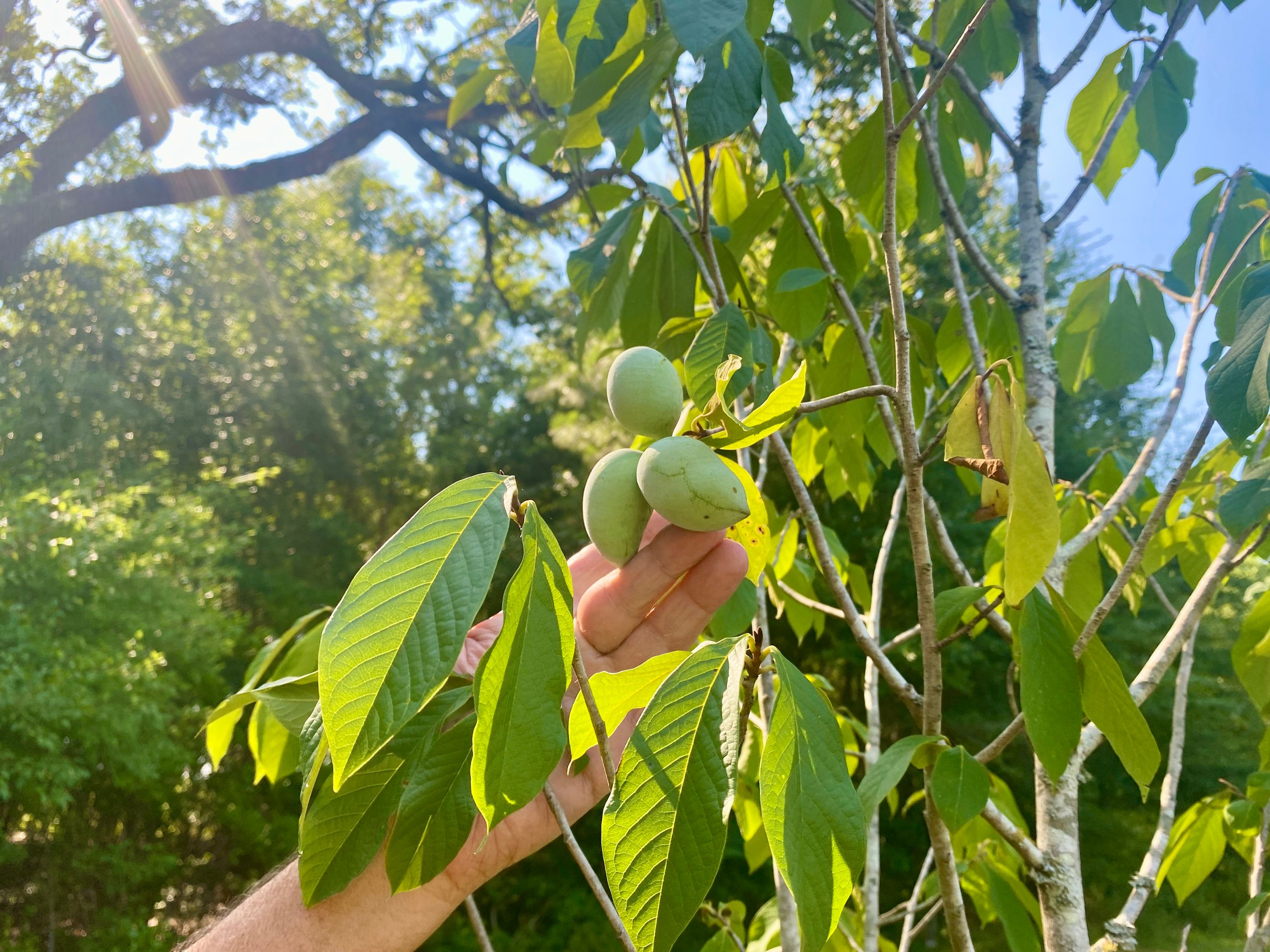 Pesticides and fertilizer are not used on their crops. They instead honor the traditional methods used in forest farming, including succession.  Succession is the idea that over generations of plants, the plants become better and stronger. The remaining plants are the ones able to thrive without pesticides. 
In addition, planting nitrogen-fixing plants alongside fruit trees allows the Lolleys to opt out of using fertilizer. Avoiding fertilizer cuts greenhouse gas emissions, and it avoids polluting water ways with nitrogenous runoff. This method also creates greater biodiversity, making the soil and plants rich in nutrients.
Mayim Farm also partners with Auburn University and Alabama A&M students to research and innovate farming. Auburn graduate students are now measuring the effectiveness of different kinds of bug nets. 
"They measure the amount of pest pressure I've had outside the [tunnel] house, as opposed to how much inside," Greg said. "What we're doing is testing how well that net is keeping certain types of pests out of certain farms," he explained.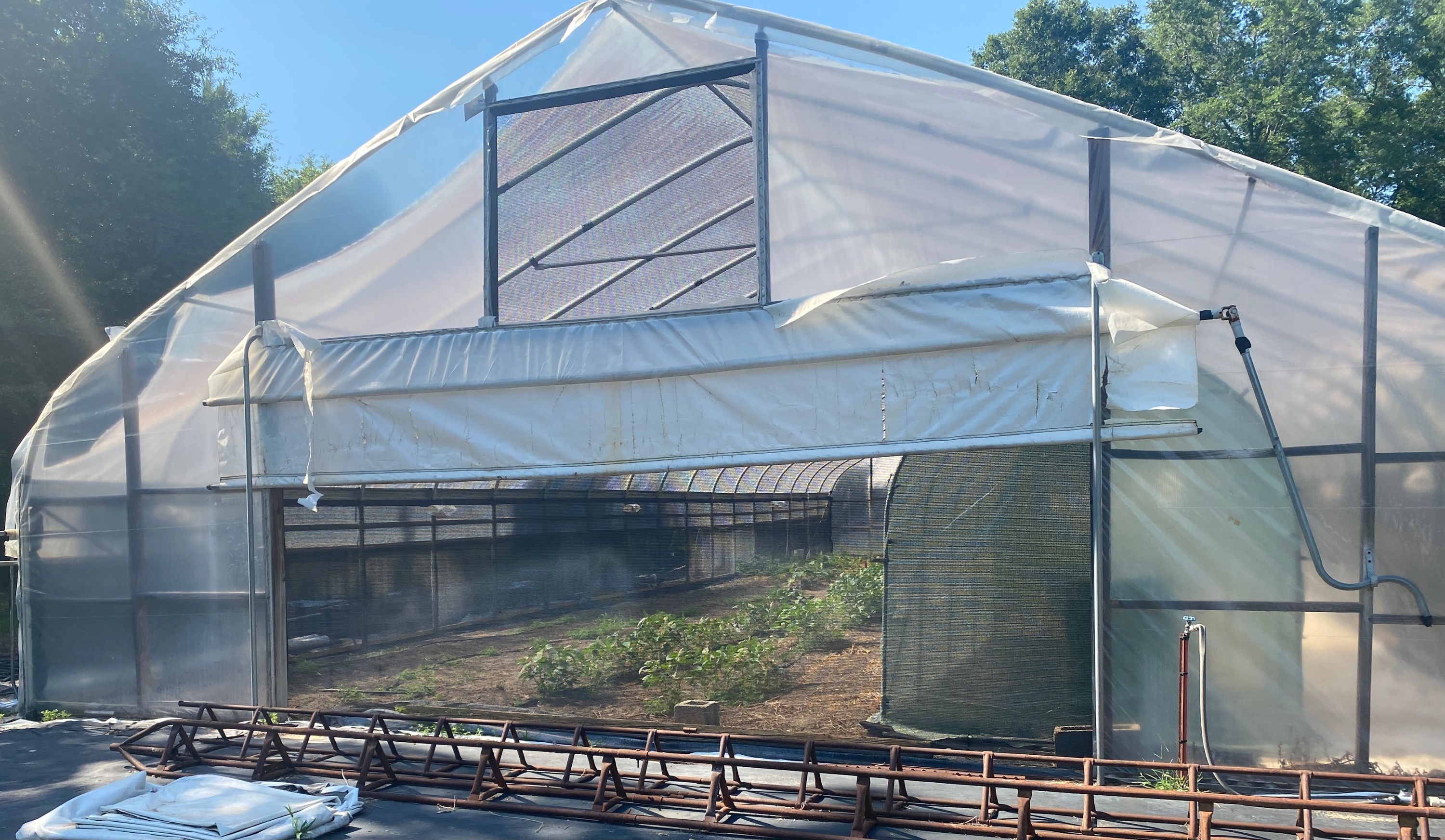 In collaboration with Alabama A&M, the Lolleys also grow vegetables inside the tunnel house and outside the tunnel house to determine if a plant thrives better inside or outside. This includes the turmeric plants in the food forest.
"So, what we'll do is measure the amount of production that we have outside, as opposed to the production we have inside using the same three brands," Greg stated. "If a farmer wants to get into a specialty crop, they (Alabama A&M) can make a recommendation," based on the results of different trials, he added.
The Lolleys value spreading education. According to their web site, "One of our greatest aspirations here at Mayim Farm is to pass along any knowledge we have gained onto those around us for the benefit of all." 
In addition to the research, they mentor beginner farmers via the Alabama Extension Service's Beginning Farmer Program. https://www.aces.edu/blog/topics/farming/alabama-beginning-farmer-program/
Mayim Farm mentors throughout the Wiregrass area, covering the outside of Houston County to above Pike County in Georgia. "They paid me to go out and visit new farmers navigating [through] NRCS (National Resources Conservation Service), which is conservation research," Greg said. 
He added, "They have a course that they're developing to help with organic training. They're trying to steer to the organic side because the handwriting is on the wall. I don't think we're going to be able to keep doing what we're doing for that much longer. I have grandkids, and I don't want them to not have access to things that, you know, may not even be here by the time they get older."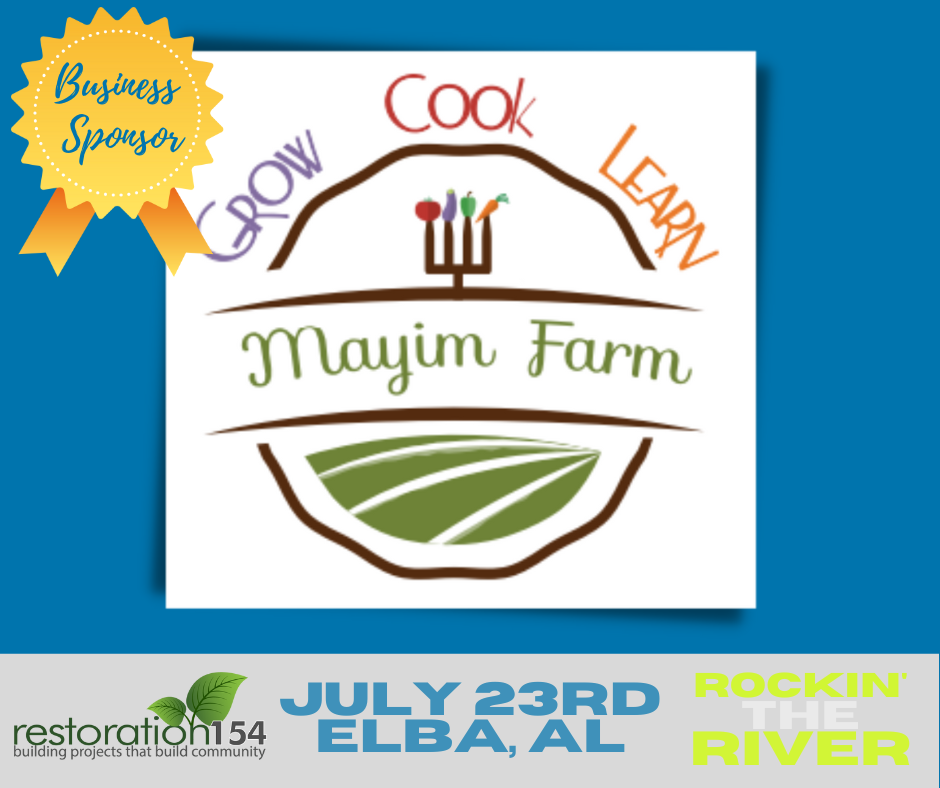 Above profits, Greg said the couple is motivated to reach out and educate others. The Lolleys also support their local communities through events such as farmers markets. Mayim Farm recently signed on to be a sponsor for the upcoming Rockin' The River 2022 in Elba. https://www.rockintheriverelba.com
Tags: Elba
Related Articles
---