Junior Thespians to Perform Nationally-Qualifying Monologues and Duets
On Tuesday, June 13 at 6:00 p.m. at the Caroline Marshall Draughon Center for the Arts & Humanities (Pebble Hill, 101 S. Debardeleben Street), local students will perform excerpts from monologues and duets that qualified for the upcoming International Thespian Festival in Lincoln, Nebraska.
Students from J. F. Drake Middle School and Auburn Junior High School qualified for nationals at the Alabama Thespian Festival in four categories and titled the only 7th grader with a Superior as a playwright. Eight of the forty-two honor society students received superior ratings in multiple categories and earned the opportunity to compete and participate in a week-long immersion in theatrical and technical experiences at the international festival.
Students who will participate and perform excerpts include Joshua Bramblett (as playwright), Nick Dijulio, Abby Durkin, Faith Glover, Kade Hand (student leader), Mark Middleton, and Alexia Van Slyke. Drake Middle School teachers Dr. Silvia Scaife, troupe director, and Michelle Hopf, assistant, will accompany students to Nebraska for the international competition.
The event is free and open but space is limited. Reserve your space at https://aub.ie/juniorthespians or contact Mark Wilson at mwilson@auburn.edu for more information.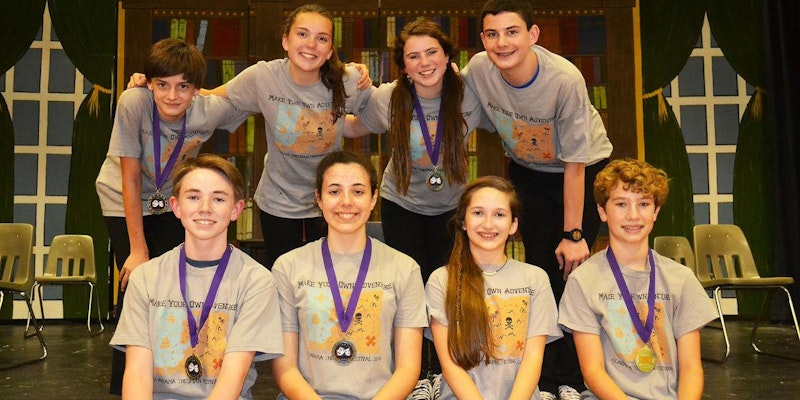 Last Updated: May 30, 2017