Admissions, Standards and Requirements
Eligibility for admission to the professional flight or aviation management program is determined by the Auburn University Admissions Office on the basis of your test scores and previous academic record.
If you are a professional flight major, you must earn at least a C in all courses in the major and maintain a minimum 2.70 overall GPA. The professional flight curriculum is designed for progressive development of flight knowledge and skills, and if you earn less than a C, you will not be allowed to progress to the next course. For courses with less than a C, you may repeat the course only one time. Students who earn a grade less than C in two or more professional flight major courses, or maintain an overall GPA below 2.70, will be considered for dismissal from the program.
Required documentation for incoming professional flight students:
Must bring an original birth certificate (with the raised seal) and a government-issued photo identification or your current passport to Camp War Eagle/SOS. The Transportation Security Administration requires pilot schools to keep a copy on file for every student pilot.
Must obtain a FAA 1st Class Medical Certificate before classes begin. You will not be allowed to register for a flight block without a current medical certificate. Find an Aviation Medical Examiner (AME) in your area. Be sure you carefully proof all information on your student pilot certificate before leaving the physician's office. Learn more about the FAA's medical requirements. 
Transferring to Professional Flight
Transfer students (external and internal) may enter the professional flight program during fall or spring semester only and will be accepted on a space-available basis as determined by the department chair. A minimum cumulative grade point average of 2.70 is required. If you are accepted, a minimum of six semesters are required to complete the professional flight degree. 
Contact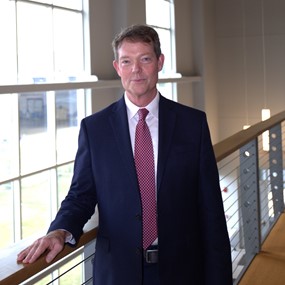 James Birdsong
Assistant Professor
Chair, Aviation Management Program
jgb0013@auburn.edu