Charles Hemard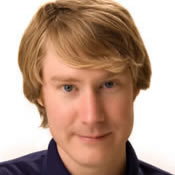 Education
1999, B.A. in Psychology. University of Southern Mississippi
2004, M.F.A. in Photography, Lamar Dodd School of Art at the University of Georgia
About Charles Hemard
Associate Professor
Chuck Hemard joined the faculty in studio art at Auburn University in 2008 as an Assistant Professor. He is currently developing a Photography concentration in the Department of Art BFA in Studio Art program. Hemard received a BA degree in Psychology from the University of Southern Mississippi in 1999 and earned his MFA in Photography from the Lamar Dodd School of Art at the University of Georgia in Athens, GA in 2004. He also studied abroad in France in 1999 and was awarded a research grant to study in Ghana, West Africa in 2001. After graduate school he taught part time at the University of Georgia and then served as an Assistant Professor for three years at Columbus State University in Columbus, GA.
Hemard works across many formats of traditional and digital photography as well as time-based media such as film and video. With an underlying sense of humanity, the work considers how we interact with one another and the natural world. For more information and to see his photography, please visit his personal website at chuckhemard.com.
Hemard's work has been exhibited nationally and extensively throughout the Southeast US including the Museum of Contemporary Art of Georgia in Atlanta, Opal Gallery in Atlanta, the Ogden Museum of Southern Art in New Orleans, Columbus Museum in Columbus, Georgia, Mobile Museum of Art, as well as the Appleton Museum of Art in Ocala, Florida.
Last Updated: October 11, 2017