Barry R. Burkhart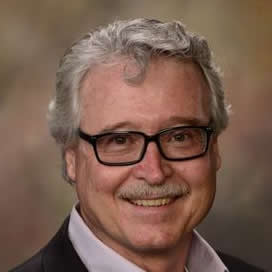 Education
1970, B.S., Florida State University
1973, M.A., Florida State University
1974, Ph.D., Florida State University
About Barry R. Burkhart
Professor Emeritus
Barry Burkhart retired from his faculty position in December 2018 after 44 years as a faculty member in the Department of Psychology.
Dr. Barry Burkhart received his B.S. in Psychology from Florida State University in 1970 and his Ph.D. in Clinical Psychology in 1974, also, from Florida State University. He completed his internship in Clinical Psychology at University of Southern California-Los Angeles County Medical Center. Currently, he is Professor and Chair of the Department of Psychology, where he has been on faculty since 1974. He has broad recent interests in assessment and treatment of problems resulting from violence and victimization. Currently, he is co-director of a treatment program for juvenile sex offenders incarcerated in a state training school. He is a Fellow of Divisions 12 and 29 of the American Psychological Association and is a Fellow of the Academy of Clinical Psychology of the. American Board of Professional Psychology. He is a founding partner of a large psychology practice and has been a practicing clinician since 1975.
Representative Publications
Burkhart, B.R. & Fromuth, M.E. (1991). The psychology and social psychology of sexual coercion. In Elizabeth Grauerholz & Mary Koralewski (Eds). Sexual Coercion: Its nature, causes, and prevention. Lexington, MA: Lexington Books, D.C. Heath and Co.
Burk, L. R. & Burkhart, B. R. (2003) Disorganized attachment as a diathesis for sexual deviance: Developmental experience and the motivation for sexual offending. Aggression and Violent Behavior: A Review Journal. 4, 487-511.
Burk, L.R. & Burkhart, B.R. (In press) Construction and validation of a new measure of masculinity: The Auburn Hypermasculinity Scale. Men and Masculinity.
Burkhart, B, R., & Cook, P. K. (2010). Adolescent sexual offending. In J. Thomas & M. Hersen (eds.). Handbook of Clinical Psychology Competencies. Springer.
Last Updated: August 31, 2020