Savage loves to share Mahala Martin's story
Savage loves to share Mahala Martin's story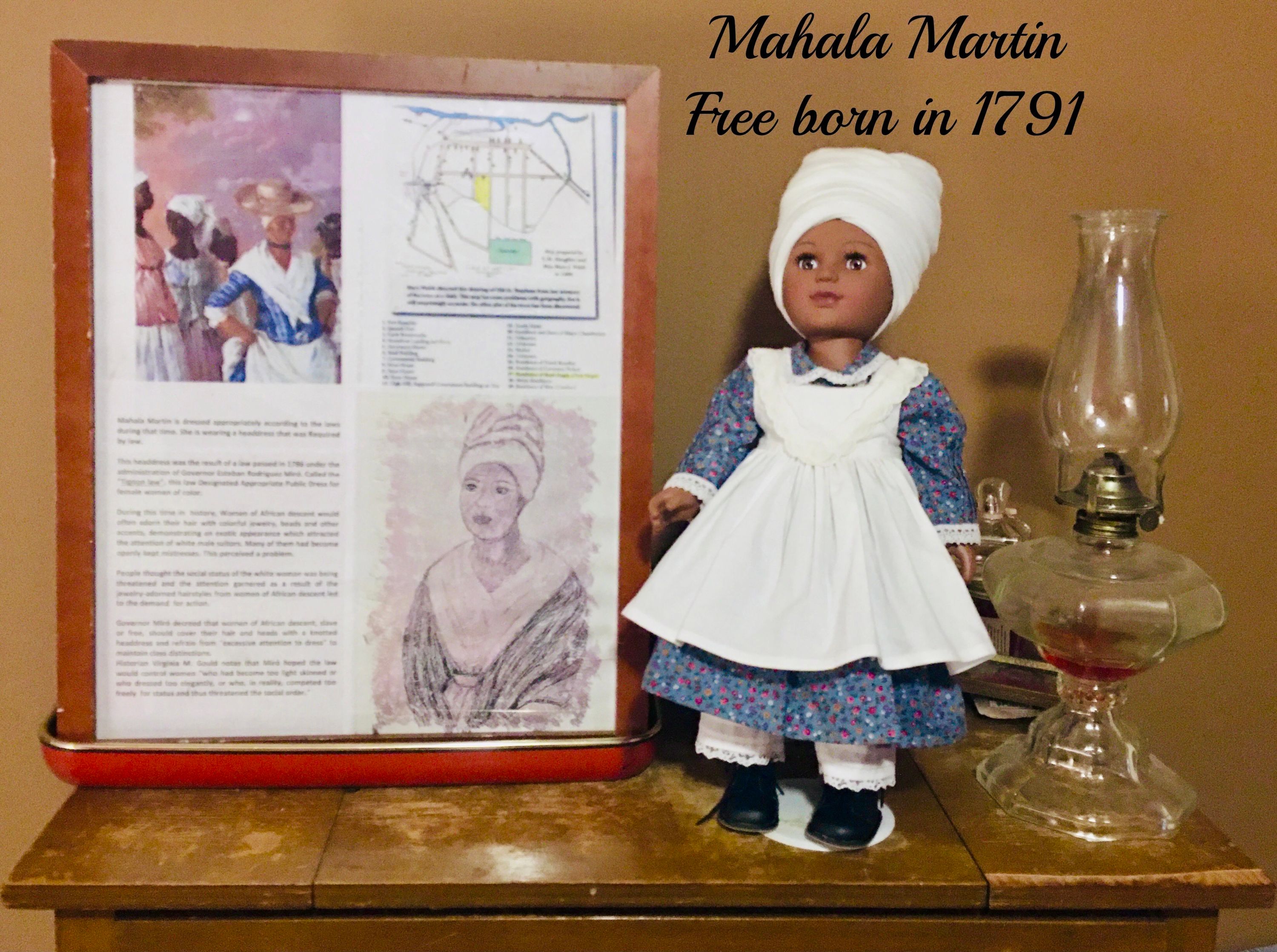 On June 22, the Macintosh Library, with the help of local historian Micki Savage, incorporated a Juneteenth celebration into their summer reading program. The children learned local history about St. Stephens, the seat of government for the Alabama Territory and its capital between 1817 and 1819. http://encyclopediaofalabama.org/article/h-1674
Today, the St. Stephens Historical Park https://oldststephens.net is an archaeological site that preserves remnants of the old town. One standout spot is the location of the former home of Mahala Martin. Savage shared Martin's story with the children attending the library program.
"When I became a member of the Washington County Museum Association, I realized there were no stories about African Americans during that era of time," Savage said. She started researching the story of Mahala Martin back in 2019, after a reenactment of "Old Town" at the St. Stephens Historical Park where she used to work as the cabin manager.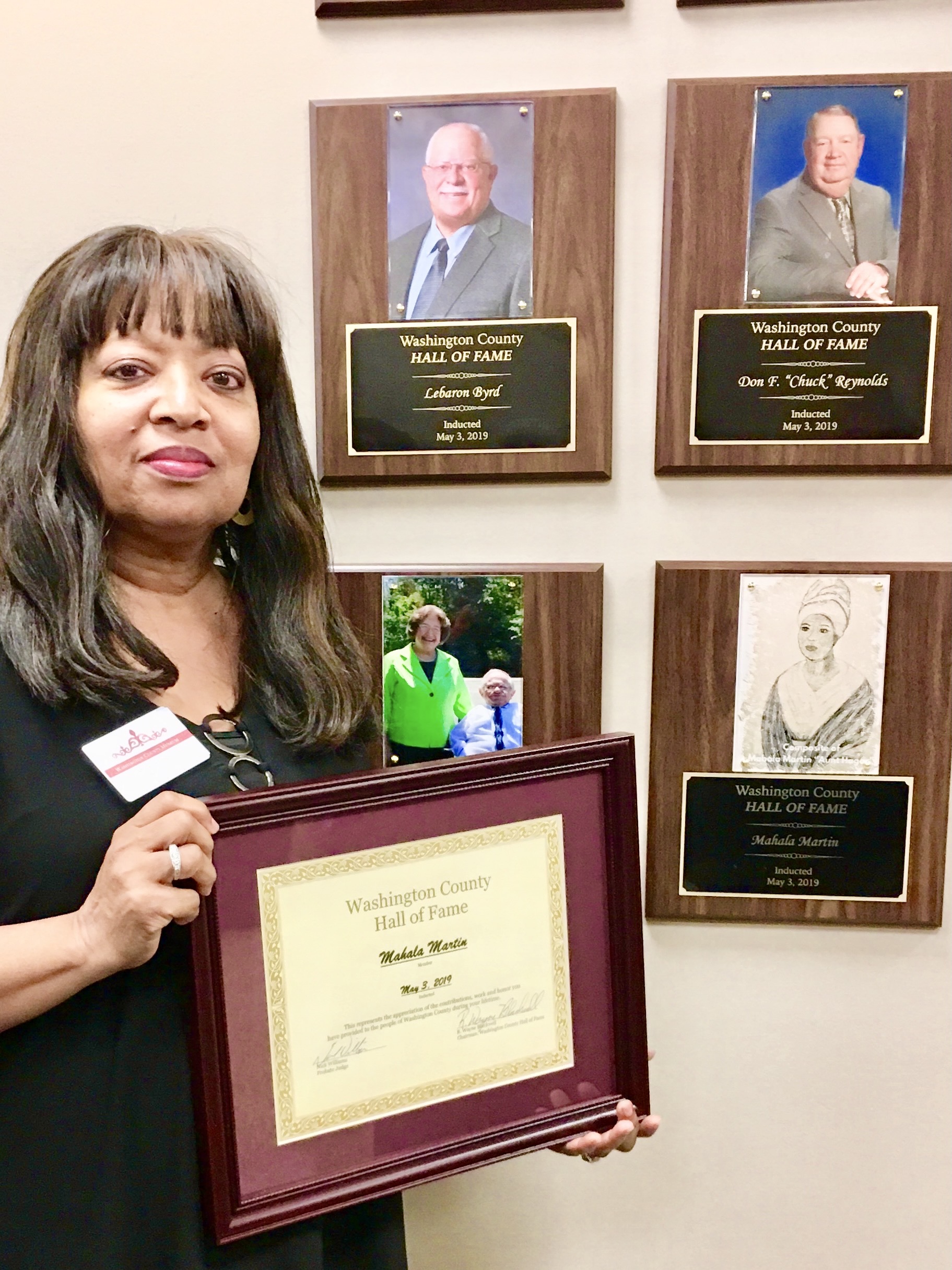 "Mahala Martin was not only remarkable for a Black woman, but also as a woman because it was uncommon for a woman of any race to own land," Savage said. She added, "Doing research on Martin helped inspire me to develop the Prestwick Preservation Society https://prestwickps.org, which educates citizens of Washington County on local African American history."
Martin, a mixed woman in Alabama during the early 1800s, was special because she was born free and owned her own home and land. Martin was inducted into the Washington County Hall of Fame on May 3, 2019. Since there was no family to accept the award, it was presented to Savage. 
Martin was lovingly referred to as "Aunt Hagar". Martin came to St. Stephens from the Carolinas, with Samuel Smith and others, to help prepare for his family's arrival in the new territory. Smith promised Martin he would leave a will, granting her property. However, after Smith's death, Martin had to fight for her land. The St. Stephens town officials tried to take Martin's land, so she took it to court.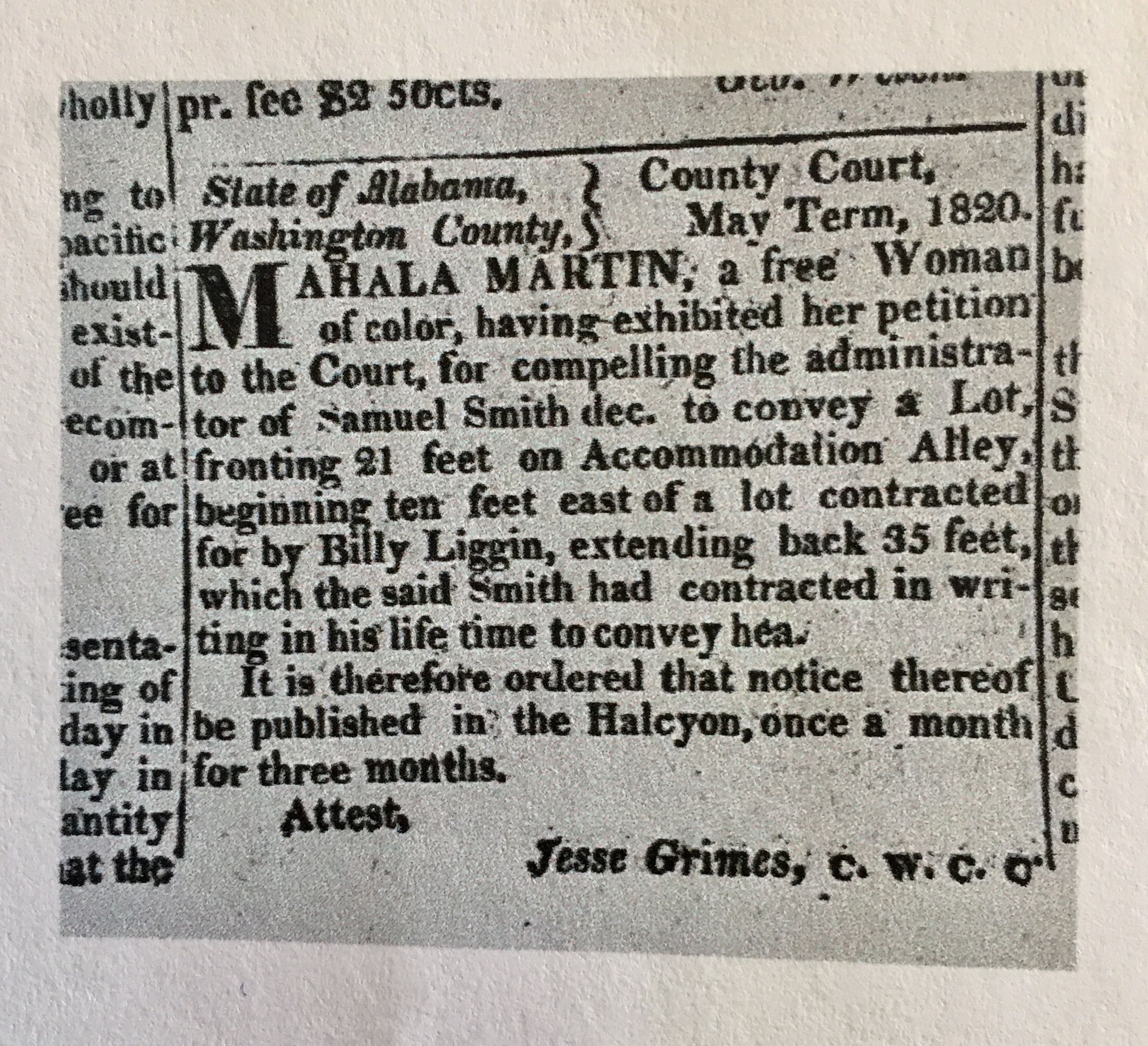 Savage said Martin defended herself and won the case, making her one of the first free women of color to own property in Alabama. In May of 1820, through the court system in Washington County, Alabama, Martin was granted the land promised to her by Samuel Smith. It was ordered that the notice be published in the Halcyon newspaper.
Martin's land was located on a hill, on Jackson Street, north of a small passageway known as "Accommodation Ally".  She served the Samuel Smith family who lived only a short distance away. According to documentation found in the Washington County deed book, she was a "free-born" mulatto woman, (meaning one black parent and one white parent) born Oct. 31, 1791. This document was signed (with an X) by Elizabeth Martin.  
There are no pictures of Mahala Martin, but there are plenty of drawings showing what she is assumed to have looked like. All of these show her dressed in a headdress. In 1785, the Spanish colonial governor, Governor Esteban Rodriguez Miro, had passed the "Tignon law" which designated women of color should wear "tignons", a head covering.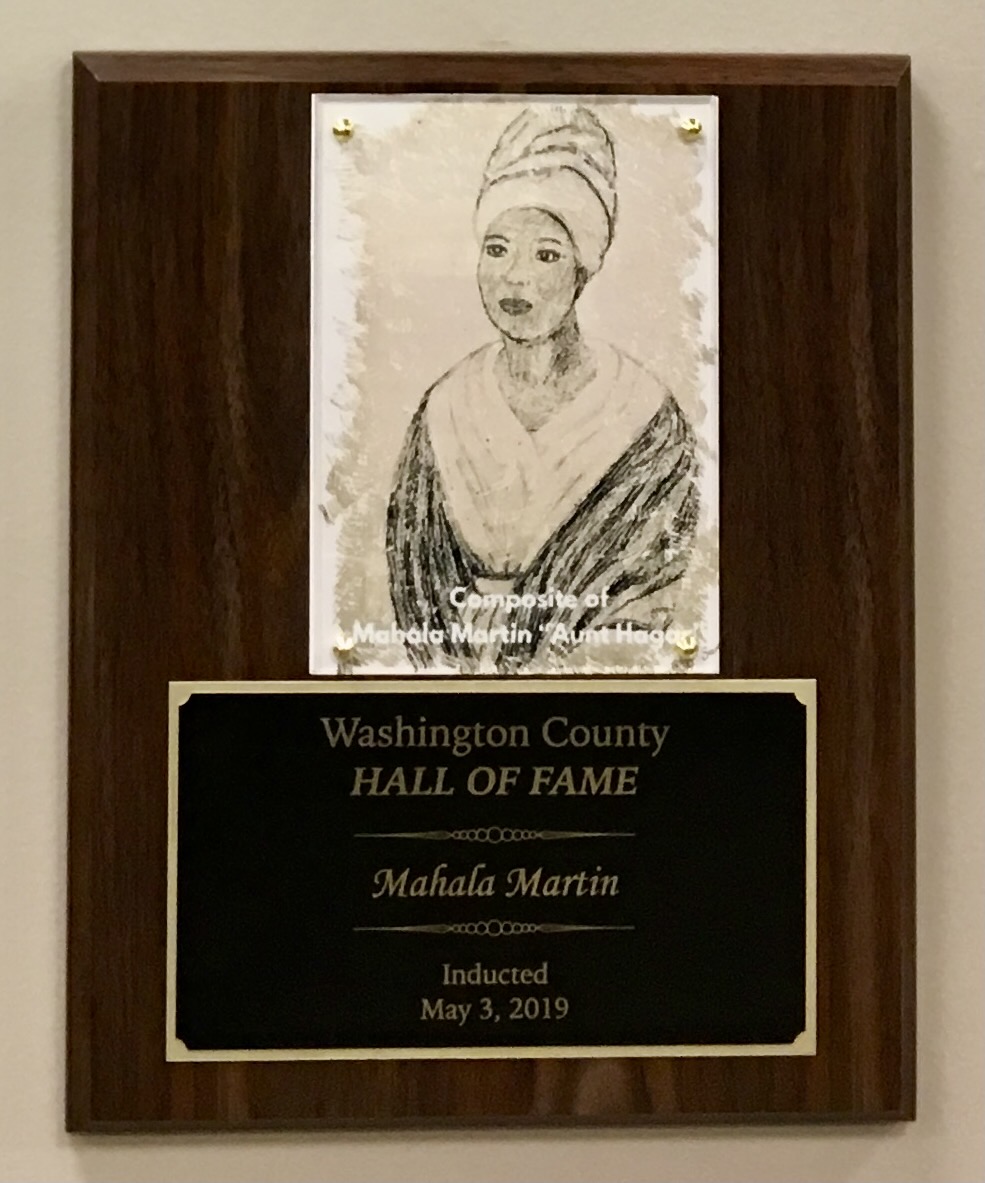 According to information from a book written by L. J. Williams, "Reclaiming Our Heritage", published in 1991, Martin had two sons. There was no mention of their names or when they were born. This missing information is not uncommon, as most people of color were referred to by gender or first name in this time.
Mary Welsh, a resident of St. Stephens in the 1830s, was asked to write "Reminiscences of Old Saint Stephens", which was published in four installments in the Washington County News in 1899. Her reminiscences gave facts about life in Alabama's first capital and included information on Martin.
Welsh described Martin as "unique for those days" and noted that Martin was a law-abiding citizen who enjoyed the "full confidence of the whites". She wrote that the children of the town loved to visit her as she often served hot cakes to local children at her home and was well known in the community. 
Martin was thought to have passed away before or during the Civil War. Some of her descendants are said to still live in St. Stephens area. They include the Mixons, Ashers, and the Woodyards.
Tags: Chatom
Related Articles
---