Programs

|

Stories

|

Jeffery Jones fulfills dream, graduates from law school at 62
Jeffery Jones fulfills dream, graduates from law school at 62
For the first nine years of his life, Jeffery Jones lived in Mobile, Alabama. His father, Jimmie "Big Jim" Jones, was a radio host and promoter who worked across Alabama.
Big Jim, originally from Collinsville, was posthumously inducted into the Alabama Broadcast Hall of Fame in 2013, when they recognized him for being "a beloved 1950's air personality who paved the way for minorities and African Americans in broadcasting." http://al-ba.com/hof_jones_bio.html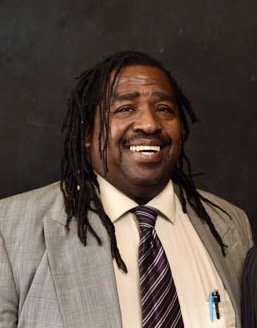 When the Mobile radio station Big Jim worked for in Mobile shut down, Jeffrey Jones and five of his brothers came to live with their grandparents in Collinsville. While moving across the state as a fourth grader was tough for Jones, he "was always so fortunate to have somebody looking out for him." He became close with many other families throughout his time in school, and they are "still friends to this day." 
He also quickly involved himself in activities both in and out of school. In high school, Jones joined the Future Farmers of America. Outside of clubs, he was a member of the football, basketball, and track and field teams.  Jones was also the student council president for the Collinsville High School Class of 1977.
In addition to his extracurricular activities, Jones also had a job throughout high school. "I don't know how I kept up sometimes, but I had a lot of help," Jones said.
After graduating high school, Jones continued his education at Bishop State Community College. He received his associate degree in chemical technology and interned at a chemical lab during his studies. He then went on to work at the International Paper Company mill in Mobile.
While working at the mill, he developed a solution using milk to aid in the paper-making process. He and other workers at the mill were awarded a patent for this solution in 1989.
Jones also received his general studies degree from Spring Hill College in Mobile, Alabama. With this degree he also earned his associate degree in paralegal studies. 
In 1989, Jones published "Noccalula: Legend, Fact, and Function" along with Jerry Pogue and David Underhill. A member of the Cherokee Tribe of Northeast Alabama, Jones grew up hearing stories and legends from his grandparents, who often disagreed on what was fact or fiction. Wanting to know the truth, Jones worked with his co-authors to do research on the topic and compile it for others.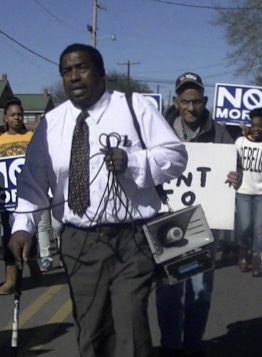 After working as a musician, lab technician, mill worker and author, Jones decided to fulfill his dream of becoming a lawyer. He was inspired by his mother who wanted to become a lawyer and by his own experiences. As a citizen invested in protecting people's civil rights, he enrolled in the Birmingham School of Law in 2016. 
Although this required him to travel each week between Mobile and Birmingham, he was determined to graduate. "When you're discouraged, you should never go against yourself," said Jones. His goal was reached when he graduated from law school at the age of 62.
Jones is now splitting his time between Mobile and Collinsville as he studies for the Bar Exam. After becoming licensed, he would like to open a law office in Collinsville to serve "this beautiful community."
Tags: Collinsville
Related Articles
---