Alumni and Friends
Kevin Curry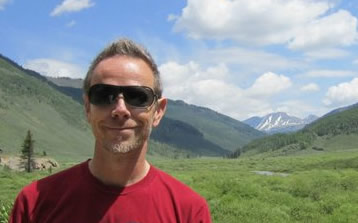 Adjunct Faculty, University of Denver, Denver, CO
BFA – Center for Creative Studies 1978
MFA – Southern Illinois University 2008
Auburn University 2003-2005
My educational and artistic path has been non-traditional to say the least. Beginning as a Graphic Designer and Art Director in New York and Philadelphia, I branched out to start my own business as an illustrator for 13 years before deciding to return to school full-time to pursue my career as an artist. My focus while at Auburn was in Painting and Sculpture and it was during my time there that I began to find my own voice – I finally began to see what set me apart from everyone else.
Upon leaving Auburn in 2005, I attended Southern Illinois University in Carbondale, Illinois where I received my MFA in Sculpture in 2008. Upon completion of my MFA, my thesis work was included in the Baum Biennial at Central Arkansas University and I was invited to a 9-month Artist Residency at the Lawndale Art Center in Houston, TX. By the end of this residency, I was offered an adjunct teaching position at the University of Denver where I would be teaching Sculpture, 3D-Approaches and Concepts courses. Simultaneously, I was also offered a four-month residency in Fort Collins CO at Art342 – which made my transition a bit easier.
I currently teach as an adjunct at DU and in the winter will also teach a Graphic Design course at Regis University here in Denver. Combined with my teaching responsibilities, I am constantly pursuing an active studio practice and, along with my personal explorations, am currently working on two public commissions. During the summer of 2011, I was an Artist In Residence at Platteforum here in Denver where I finally completed a large-scale piece I had begun in Graduate School, which involved the sewing of a 700 sq. ft quilt into the form of a house – in my case it was exact reproduction of the 10 x 15' cabin built by Henry David Thoreau at Walden Pond.
Much of my work involves a reinterpretation of language and culture and often times involves using materials and histories that are passed over or discarded.
My personal background and the arc of my creative endeavors reflect my willingness and preparedness to pursue opportunities that come my way and while I have been very fortunate in my pursuits, all of this has come as the result of diligence, hard work and tenacity.
Last Updated: February 22, 2016