Alumni and Friends
Hannah Villio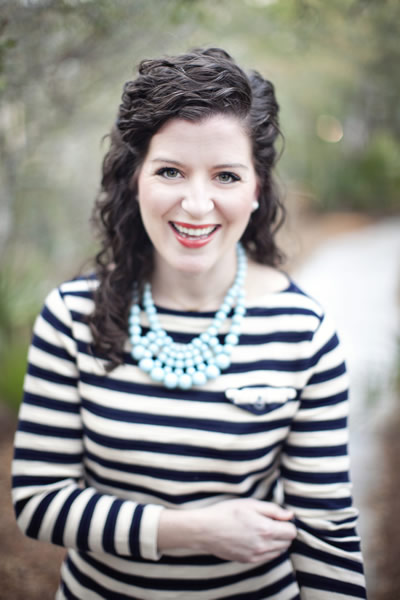 Shortly after graduating from Auburn with a Bachelors in Fine art and a Concentration in Painting, I moved to New York City. I suppose I was one of those 'Suitcase and a Dream' cases, as I moved to the city with no job in sight - just a roommate, a handful of connections, a supportive family and loads of optimism. After countless meetings, funny side jobs and only two months, I found myself in a temporary position with a college classmate of my dad's. It turned out, he was a Group Creative Director at Ogilvy & Mather and needed a replacement for his assistant while she was on maternity leave. I eagerly accepted and started my journey in the colorful world of advertising.
Jumping in at Ogilvy as a creative assistant was a perfect way to learn, from a birds eye view, how a large worldwide ad agency and it's departments functioned. After three months assisting, I began to form a relationship with the Art Buying team and transferred into their tight knit department. Delighted, I realized that this department was where art met commerce and creativity met production. What an interesting juxtaposition in skill sets! Seemed perfect for a type A painting major that didn't see herself as a professional painter. The Content Production department, formerly known as Art Buying, was responsible for producing both local and worldwide photography and illustration campaigns for a variety of clients. Over the past 6 years, I've moved through the ranks from Coordinator to Junior Art Buyer and now Content Producer and have been able to work with clients like IKEA, IBM, Coca-Cola, BlackRock and American Express.
While honing in on my Art Production skills over the years, I've also pursued a side passion of interiors and DIY projects. I created a lifestyle blog 5 years ago to chronicle the Street Merch I'd constantly run across on the streets of New York. I'd use these thrifty finds to update the Upper West Side apartment I shared with three dear friends. Through necessity and city living, my design philosophy was to make the right now lovely, which is possible for all budgets and spaces. While my blog and design philosophy started as a personal project, it quickly turned into larger scale on-air DIY and Styling projects with features ranging from Time Out New York, Brooklyn Magazine, The Dallas Morning News, HGTV, The Nate Berkus Show, The Queen Latifah Show and The Knot. As I continue to work in advertising full time as well as blogging and taking on design projects, I'm excited about my next big project in the works - becoming a mom in May!
Last Updated: February 22, 2016