The Department of Art & Art History welcomes Noah Breuer to its faculty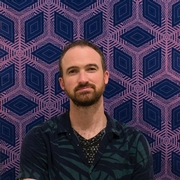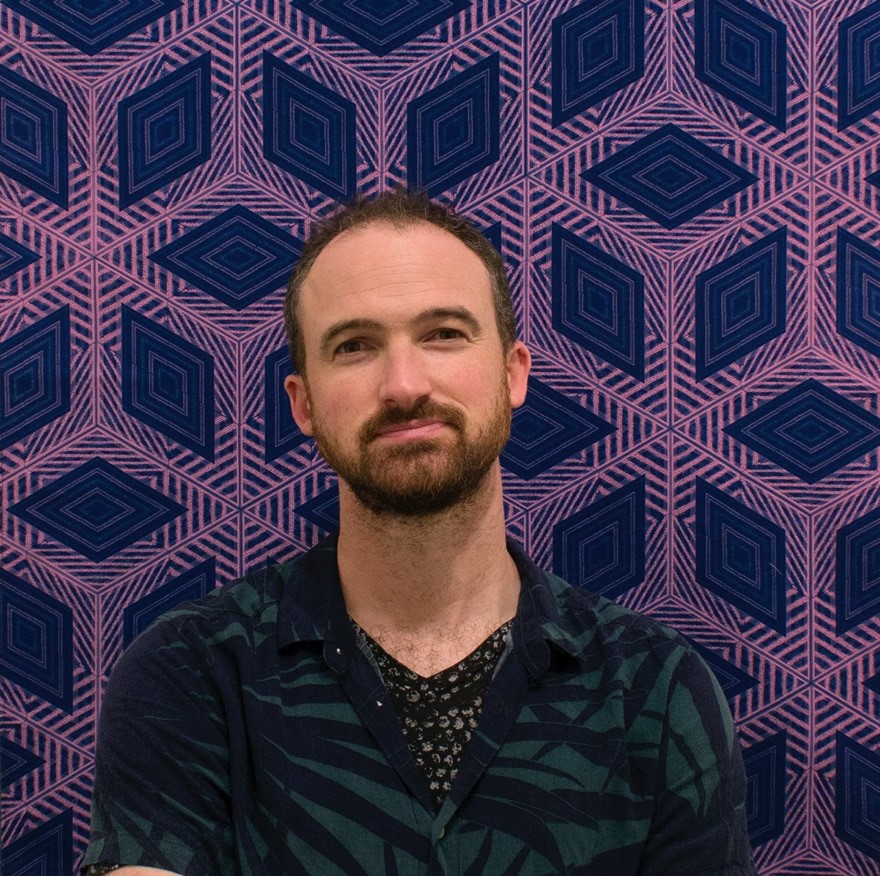 This fall, the Department of Art & Art History welcomes Noah Breuer to its faculty. Assistant Professor Breuer is a visual artist and printmaker. In his studio work, he explores the fusion of traditional printmaking techniques such as relief, intaglio, lithography, and screenprinting with new materials and technology like laser-cutters, CNC-routers, and digital printing. His current research project is focused on twentieth-century printed textiles and the visual legacy of Carl Breuer and Sons (CB&S), his Jewish family's former textile printing business, established in Bohemia in the late-nineteenth century.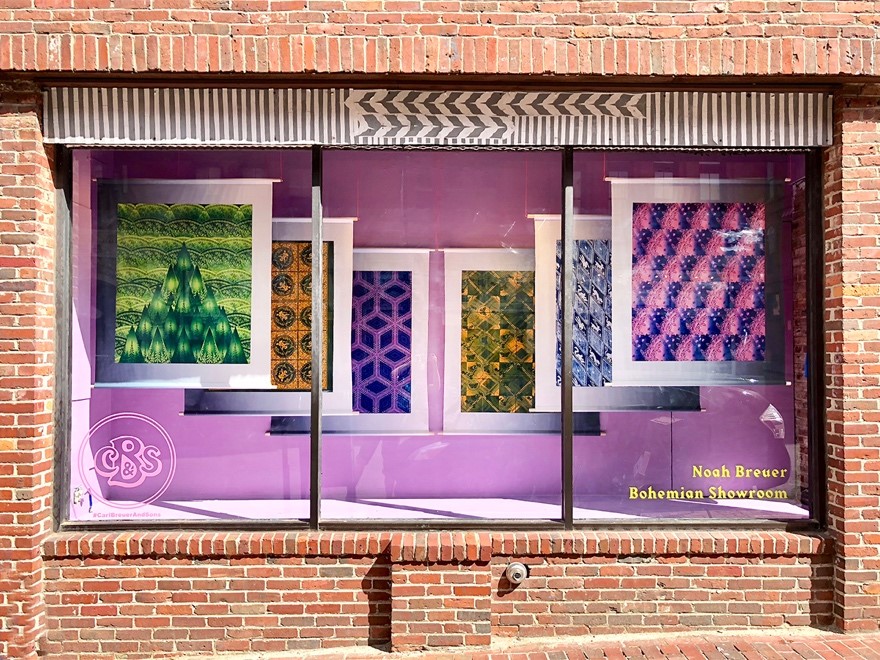 In 2018, Breuer had solo exhibitions of his artwork at Space Gallery in Portland, ME, Kala Art Institute in Berkeley, CA, and Left Field Gallery in San Luis Obispo, CA. He has completed residencies at the Vermont Studio Center, Ox-Bow, Kala Art Institute, Hotel Pupik, Grin City and the University of Oregon. The San Francisco Center for the Book and Small Editions (Brooklyn, NY) have each published an artist book with Breuer. His work is in the permanent collections of the Whitney Museum of American Art, the Watson Library at the Metropolitan Museum of Art, the Brooklyn Museum of Art, and the Victoria & Albert Museum. He holds a BFA in Printmaking from the Rhode Island School of Design, and an MFA from Columbia University. He also earned a graduate research certificate in traditional woodblock printmaking and paper-making from Kyoto Seika University in Japan. He has previously taught at the University of Oregon, University of California, Davis, New York University, and Purchase College SUNY.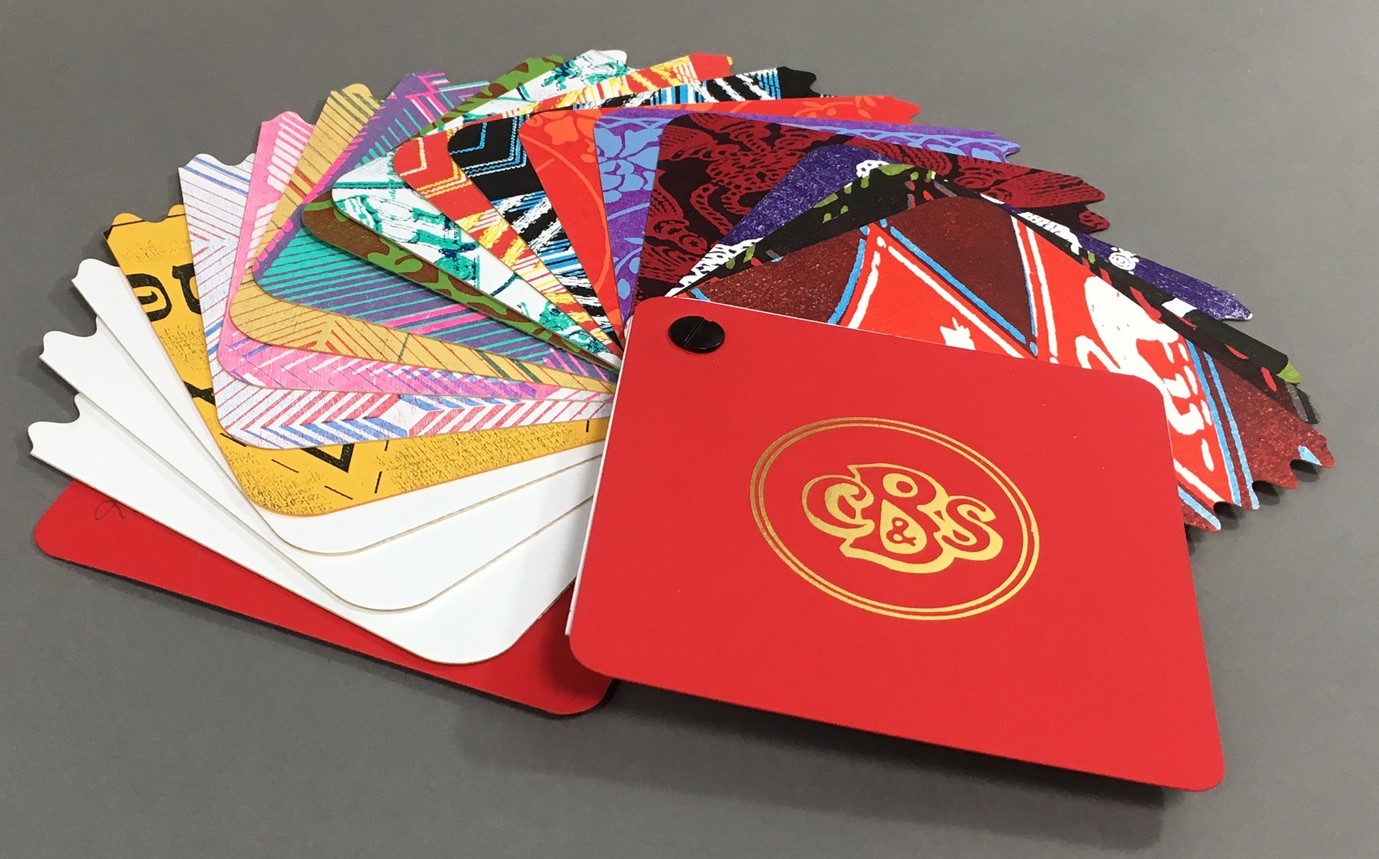 In June 2018 the San Francisco Center for the Book published Breuer's artist book, CB&S Swatch Book, as part of its 10th annual Small Plates Program. The designs on each page derive from CB&S patterns, which were originally intended for household textiles, such as tablecloths and handkerchiefs. In the 18 woodblock-printed pages, Breuer resurrects and reinterprets his source material, sometimes hewing closely to the original designs, sometimes drifting from them. The book invites contemplation of the shifting meanings of objects over time. The final image is a recreation of the infamous yellow "Jude" star badge. This alludes to the fact that once it was under National Socialist control, the CB&S factory printed thousands of these badges, which became emblematic of Jewish oppression.

In July 2018 Breuer presented an installation entitled Bohemian Showroom at Space Gallery in Portland, Maine. The prints and textiles in the show evinced his formal interest in manipulating decorative motifs, his dedication to the craft of printmaking, and his long-standing inquiry into the rhetoric of communication through print media. The show's title, Bohemian Showroom, refers to the retail-style display that Breuer created in the SPACE Gallery window, imagining a modern branch of his family's company in Maine. He sampled from original CB&S swatches and designs from the 1910s-30s and resurrected them using cyanotype and other UV-reactive fabric dye processes.
Breuer is excited to share his passion for printmaking with Auburn students and help them develop their own artistic voices in a variety of print media. In addition to exploring traditional processes, such as etching, serigraphy, and relief printing, Breuer will introduce students to contemporary approaches to the medium through the use of new digitally-driven tools such as the department's laser cutter, vinyl cutter, and array of digital printers.
Last Updated: October 11, 2018