The Department of Art & Art History Welcomes New Ceramics Professor Annie B. Campbell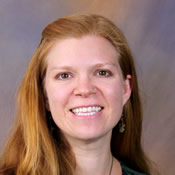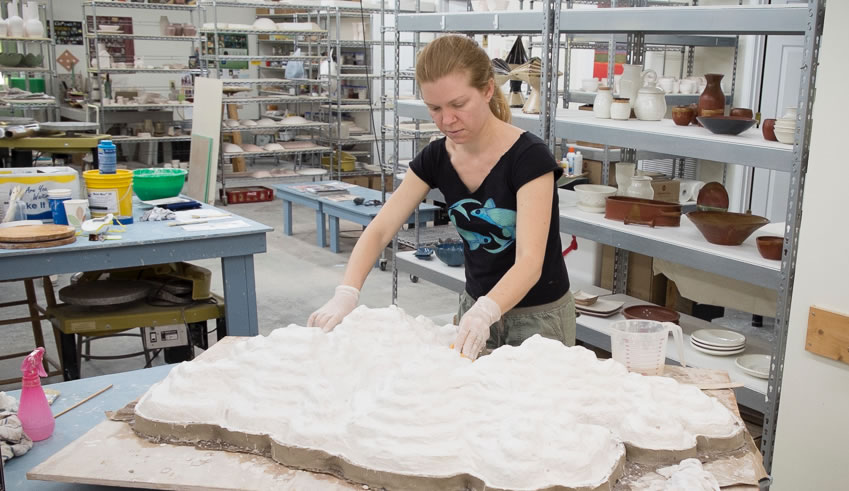 This fall, the The Department of Art & Art History welcomed Annie B. Campbell as the newest addition to its faculty. Professor Campbell received an MFA in Studio Ceramics from Indiana University, Bloomington in May 2010 and a BFA from the Department of Crafts and Material Studies at Virginia Commonwealth University in 2004 . Between her academic degrees, she completed ceramics programs at the Watershed Center for the Ceramic Arts in Maine, Maho Bay Clay Works in the US Virgin Islands, and Sugar Maples Center for the Arts in New York. In 2011 she was awarded a three-month International Emerging Artist Residency at The Scottish Sculpture Workshop in Aberdeenshire, Scotland. Her recent professional pursuits include a 2012-13 position as instructor and artist in residence at Studio 550 in Manchester, New Hampshire and a Distinguished Fellow Residency at the Hambidge Center for the Creative Arts and Sciences in Rabun Gap, Georgia in 2015. She has previously taught ceramics and 3-D design at Concord Community College in New Hampshire and Endicott College in Beverly, Massachusetts. Beginning this academic year, Campbell will teach beginning through advanced levels of ceramics at Auburn.
In her studio practice, Campbell is a sculptor who works primarily with clay in addition to various mixed media. Her work takes on many display forms ranging from the pedestal, wall, and floor to suspended installation work. Her current concepts revolve around specific environmental events such as accidents related to the extraction and transportation of fossil fuels. More broadly, her work addresses the physiological and psychological relationship between humans and the natural world and critiques a culture that places profit and greed over the health of the environment and the safety of people. Her most recent creative research emerged out of her Scottish residency. There, she was faced with the challenge of responding to a new landscape that lacked trees, a primary source of inspiration. She began tracing green areas on the map where arboreal landscapes did exist in the form of managed pine groves for lumber harvest. These map shapes were then transferred to "petrified" stump forms on the wall. The result was a symbolic topography of a region dominated by the contours of the land itself and a documentation of land use practices. Since her time in Scotland she has continued to make work inspired by tree forms in addition to the "map stumps" in two semi-separate bodies of work.
Last Updated: September 20, 2016