Stern Donation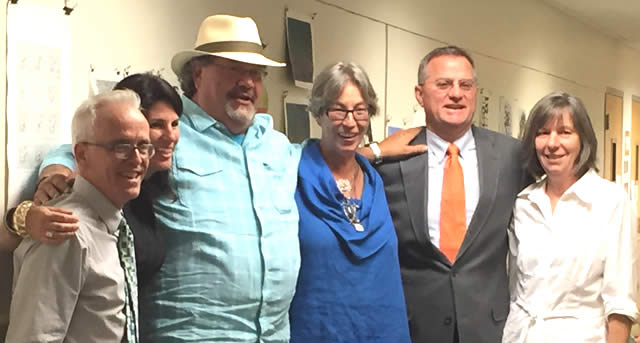 The Department of Art and Art History is pleased to announce a generous donation given in memory of Auburn alumna Roslyn Brock Stern (BA, Education, 1959). The gift was given by Opelika natives Ginger Stern and her brother J. Stern who wanted to honor their mother's commitment to the arts and education. "She dedicated her life to art," said her daughter.
Roslyn Brock Stern was the first art teacher in Opelika where she introduced hundreds of young people to the visual arts during her tenure in the school system from 1967 to 1993. As a community leader, she helped to launch and sustain several local cultural organizations, including the Opelika Historic Preservation Society, Keep Opelika Beautiful, and the Delphi Study Club. She also served on the Alabama State Council on the Arts. In 1965 Roslyn Stern helped to found the Opelika Arts Association – today The Arts Association of East Alabama – which recently remembered her significant work during the organization's Fifty-Year Anniversary season.
Fittingly, Ginger and J. Stern presented the donation on Mother's Day weekend this past spring. Their generous gift will fund a scholarship and lecture series named for Roslyn Stern as well as provide additional monies to allow students to travel to conferences to present creative work and scholarly research.
All of us in the Department of Art and Art History are very grateful for this wonderful gift. Art and Art History Department chair Gary Wagoner
Last Updated: January 29, 2016