Renowned Art Historian and Curator Dr. Amelia Jones to present VAS2 lecture on February 20, 2017 in Biggin Hall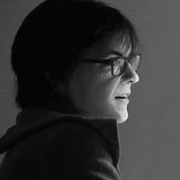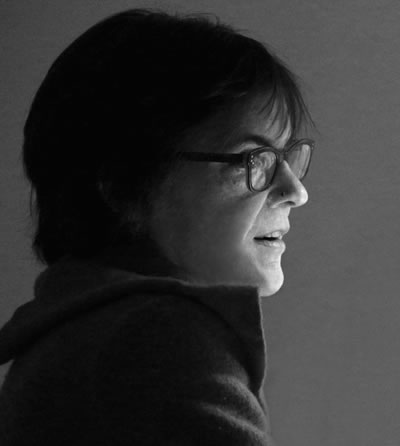 The Department of Art & Art History is delighted to announce that Dr. Amelia Jones will present the VAS2 lecture, entitled "Essentialism, Feminism, and Art: Spaces where Woman "Oozes Away," on Monday, February 20, 2017, from 5:00-6:15 p.m. in Biggin Hall room 005. This lecture is free and open to the public.
Jones is the Robert A. Day Professor in Art and Design and Vice-Dean of Critical Studies at the Roski School of Art and Design at University of Southern California. She is known for her work to dismantle the sexist, racist and homophobic structure of the art world, and seeks to elaborate a queer, anti-racist, feminist history and theory of modern and contemporary Euro-American visual arts. To that end, she is revising the art history curriculum at USC, and recent publications explore the work of artists previously marginalized from art discourse and institutions. Her current research examines the intersections of "queer," "feminist," and "performance" in the visual arts.
Author or editor of several books and anthologies, including the recent Otherwise: Imagining queer feminist art histories (Manchester, 2016); Seeing Differently: A History and Theory of Identification and the Visual Arts (Routledge, 2012); The Feminism and Visual Culture Reader (Routledge, new edition 2010); and Irrational Modernism: A Neurasthenic History of New York Dada (MIT, 2004); and numerous articles, Jones was the curator of the landmark exhibition "Sexual Politics: Judy Chicago's Dinner Party in Feminist Art History," at UCLA's Armand Hammer Museum of Art in 1996 and Material Traces: Time and the Gesture in Contemporary Art at Concordia University, Montreal in 2013. She has received many awards and grants throughout her career, including a Guggenheim Fellowship in 2000 and the Distinguished Feminist Award from the College Art Association in 2015. Previous to her work at USC, Jones served as professor of art history at the Art Center College of Design in Pasadena, the University of California, Riverside, University of Manchester, and McGill University.
The Department of Art & Art History gratefully acknowledges the support received from the Women's Studies Program at Auburn University, which is a co-sponsor of this lecture, and from Art & Art History students, faculty, staff, community members, the Special Lectures Committee, and the Auburn University Special Lectures Program.
For more information on the lecture, please contact Dr. Joyce de Vries, devrijc@auburn.edu.
Last Updated: February 01, 2017