Dr. Emily Burns, Assistant Professor of Art History leads students to gain valuable curatorial and museum experiences in collaboration with Jule Collins Smith Museum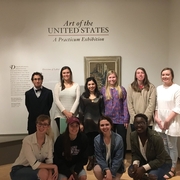 Students in Dr. Burns's "Arts of the United States" and "Nineteenth-century Art" courses have recently taken on the role of exhibition curators with the permanent collection of the Jule Collins Smith Museum. In Fall 2017, groups of students conceived, researched, and curated exhibitions on representations of the American city and of labor in US art. In Spring 2018, students are in progress on exhibitions on plein-air painting in nineteenth-century art (opening March 27) and on representations of women in Impressionism and Post-Impressionism (opening April 17). In addition to a conversation with museum docents in which they introduce their ideas, students will give formal talks in the museum auditorium on their exhibition from 5-6 PM on March 29 and April 19.
The projects are jointly overseen by Dr. Burns and Scott Bishop, Curator of Adult Education at the JCSM. Students begin early in the semester with a visit to the newly renovated vaults, led by museum registrar Danielle Funderburk, to look at objects and to brainstorm possible topics that relate to the themes of the courses. After selecting topics, the groups further divide into subcommittees to take on research for the content of the wall labels and a rack card publication; to document the process for publicity and use graphic design skills to create a poster and the rack card; and to develop education programming for the exhibition with the oversight of Xoe Fiss, Curator of K-12 Education. Curator of Collections and Exhibitions Dennis Harper meets with the students as they begin drafting their labels to help shape the ideas and checklist choices. Afterwards, students go through several rounds of text edits with Dr. Burns. Students go into the galleries with preparators to finalize their layout before installation. From start to finish, these projects encourage students to apply art historical knowledge from class into a public conversation, develop curatorial and exhibition design experience, and think about career possibilities. The projects also allow students to consider how art history relates to the present as they analyze why the themes they choose for their projects are relevant today.
For more on the Fall 2017 exhibitions, see Caroline Stone's article for The Newsroom: http://ocm.auburn.edu/newsroom/news_articles/2017/11/art-museum-visitors-experience-20th-century-urbanism,-labor-issues-in-student-curated-exhibitions.htm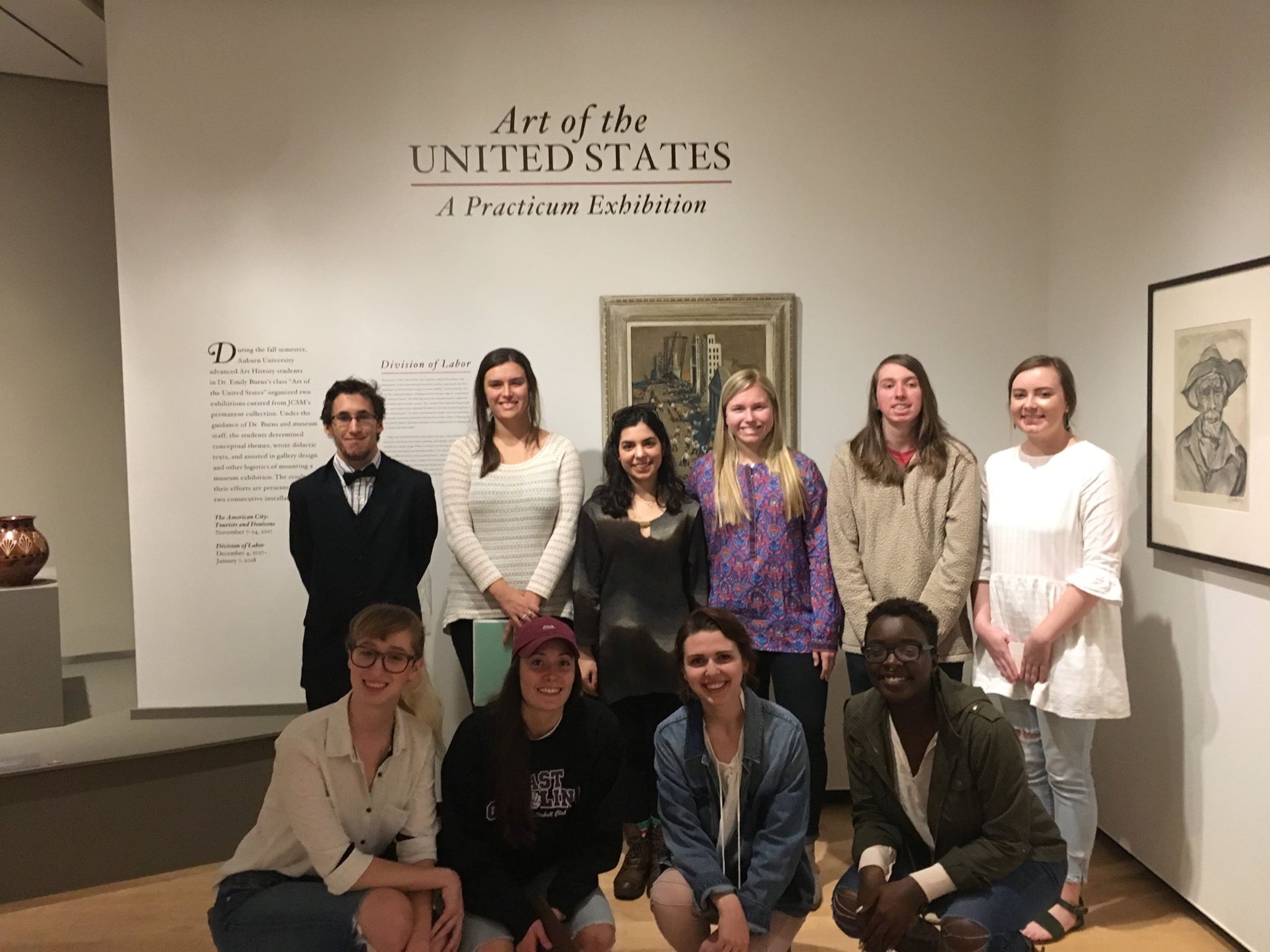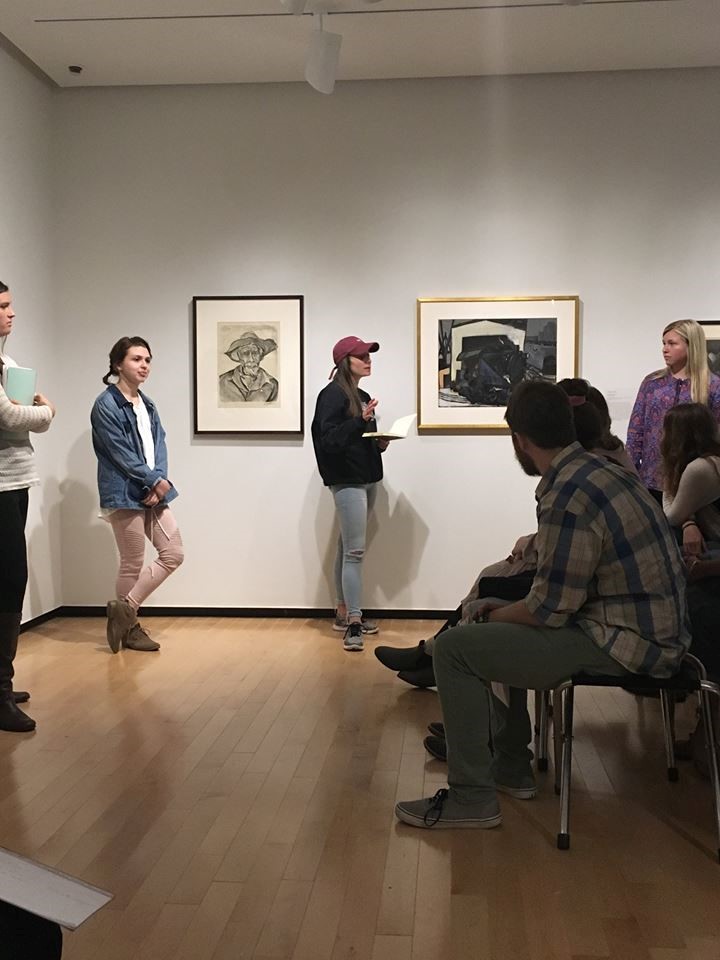 Last Updated: March 13, 2018