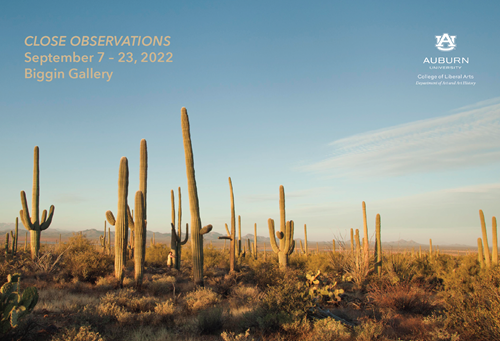 Image: Jenna Maurice, still from Forming an Affectionate Relationship with the Seemingly Unaffectionate, 2013, single channel video
Group exhibition featuring works by Thomas Asmuth and Sara Gevurtz, Debora and Jason Bernagozzi, Katerie Gladdys, Jenny Kendler, Jenna Maurice, Oshkii Giizhik Singers and Elizabeth LaPensée, and Areca Roe.
September 7–23, 2022
Close Observations is a group exhibition of video art exploring the natural world at the intersection of scientific and artistic information gathering. The featured artists both react to scientific findings about the environment, and examine how images, song and performance can reveal more about our relationship to our ecosystems.
Online Lectures:
September 20 @ 8 pm  Debora Bernagozzi, Jason Bernagozzi, Jenna Maurice, and Areca Roe
September 21 @ 4 pm  Katerie Gladdys and Jenny Kendler
*All times in CDT
About the Artists
Thomas Asmuth is an artist and an Associate Professor at the University of West Florida, where he teaches courses in digital and experimental media at the UWF Department of Art. Asmuth utilizes science and technology as methods and media to explore culture, aesthetics, social practices, and performance. Asmuth is an alumnus of the CADRE Laboratory for New Media at San José State (MFA 2009) and holds a BFA in Painting (2000) from the San Francisco Art Institute.   
Asmuth's works and collaborations have been exhibited in the United States and internationally, including NetArtizen, Thompson Gallery (San José State University), SECAC2016, SECAC2013, Missouri State University Brick City Gallery, 319 Scholes, turbulence.org (sic), International Symposium on Electronic Art (ISEA2011, ISEA2016, ISEA2017), the Laguna Art Museum, Zer01 Biennial (2006, 2008, & 2012),  the Electronic Gallery at Salisbury University, Montalvo Arts Center, College of Wooster and the Francis Tang Teaching Museum.
Sara Gevurtz is an Assistant Professor of Animation at Auburn University. Gevurtz graduated from the CADRE Laboratory for New Media at San Jose State University where she received a Master of Fine Arts in Digital Media Art. She received her bachelor's degree in Evolution, Behavior and Ecology Biology from the University of California, San Diego. Due to her interdisciplinary background, her artistic research focuses on ecological and environmental issues. Gevurtz has been published and shown work internationally and nationally, for example at CICA Museum in Korea and the Museum of Copper and Ancient Crafts in Italy. She also works collaboratively to develop a project using a rig and camera, with the goal to create a series of photographs that are both data and art. This project has been presented at such places as ISEA2017 in Manizales, Columbia, Balance Unbalance 2017 in Plymouth UK, and ISEA2018 in Durban, South Africa.
Debora Bernagozzi works primarily with the mediums of video and photography. Her work has been exhibited in the US and internationally. Inspired by residency experiences that were transformational for them both personally and artistically, Debora and husband Jason Bernagozzi, along with Hank Rudolph, co-founded Signal Culture, an experimental media art organization that provides residencies, resources, and exhibition opportunities for artists, researchers, and innovators working in the field. She serves as Executive Director while continuing to create and exhibit her own artwork.
Jason Bernagozzi is an artist whose work examines and critiques the codes embedded within the psyche of media culture. Bernagozzi's work has been exhibited nationally and internationally at venues such as the European Media Art Festival; the Festival Les Instants Vidéo Numériques et Poétiques; the Ilman Museum of Art and the Currents New Media Festival. Jason is also a co-founder of the experimental media art non-profit organization Signal Culture and is currently an Associate Professor of Electronic Art at Colorado State University.
Katerie Gladdys is a transdisciplinary artist who thinks about place, marginalized landscapes, sustainability, mapping, consumption, and agriculture. Gladdys works in installations, interactives, sculpture, video, and relational performances. Recent partners in collaboration include Field and Fork Campus Food Program, Working Food, School of Forest Resources and Conservation, University of Florida Office of Sustainability and Institute of Food and Agricultural Sciences, and Alachua County Public libraries. 
Jenny Kendler is an interdisciplinary artist, wild forager and environmental activist based in Chicago and various forests. Over the last 15 years, her work on climate change and biodiversity loss has been shown at Storm King Art Center, the Smithsonian National Museum of Natural History, the MSU Broad Museum, the Pulitzer Arts Foundation, the Albright-Knox, the Eden Project, UK and the MCA Chicago, and is in collections including the Dom Museum Vienna, Yale University and the The Nevada Museum of Art's Center for Art + Environment. She is a founding member of Artists Commit, an artist-led effort to raise climate-consciousness in the art world, and sits on the Board Fundraising Committee for 350.org and the Board of ACRE residency. Since 2014, she has been the first Artist-in-Residence with environmental non-profit NRDC. In 2023 and 2024 she will debut public projects for Hayward Gallery at the Southbank Centre, London and Governors Island, NYC.
Jenna Maurice
Jenna Maurice is an artist working in photography, video, and performance, who lives and works in Denver, CO. She received her BFA in Photography from Watkins College of Art in Nashville, TN, and her MFA in Interdisciplinary Media Art Practices from the University of Colorado at Boulder. Her work deals with ideas concerning relationships (with herself, others, the past, the landscape, and objects), non-verbal communication, and the language of the complicated human experience. Her work has been exhibited both nationally and internationally, including exhibitions at Material Art Fair in Mexico City, La Générale in Paris France, Satellite Art Show in Miami, Fl, LivingGallery in Lecce Italy, Festival of Moving Images in Winnipeg,  Canada, Satellite at SXSW in Austin, TX, and the Boulder Museum of Contemporary Art in Boulder, CO.
Oshkii Giizhik Singers
Oshkii Giizhik Singers is a group of Anishinaabe women who have been singing together for about 10 years. They have sung at St. Scholastica's Native Music Festival, New Native Theater, and many Minnesota-area events. Their 2009 CD won a Nammy for "Best Traditional Recording" and they sang at the 2010 Nammy's. They will make new hand drums and also learn how to teach the making of hand drums so that they can pass on these teachings at a public event for all Indigenous women.
Elizabeth LaPensée, Ph.D. is an award-winning designer, writer, artist, and researcher who creates and studies Indigenous-led media such as games and comics. She is Anishinaabe with family from Bay Mills, Métis, and Irish, living in Sault Ste. Marie, Ontario. She is Narrative Director at Twin Suns and a 2018 Guggenheim Fellow.
Areca Roe is an artist based in Mankato and Minneapolis, Minnesota. She works primarily with photography and video, as well as sculpture and installation. 
Roe is an Assistant Professor at Minnesota State University, Mankato, where she teaches photography and video. Her work has been exhibited nationally and internationally, and she has also received several grants and fellowships in support of her work, including the Minnesota State Arts Board Artist Initiative Grant and the Art(ists) on the Verge Fellowship. Her work has been featured on sites such as Colossal, Slate, National Geographic, Juxtapoz, WIRED, and Fast Company, and in Der Spiegel Wissen magazines.