Graduate Students
Please email laboratory director Dr. Laura Plexico at lwp0002@auburn.edu
Undergraduate students
We are looking for talented undergraduate students to join the group. A minimum 2 semester commitment is needed. If you are interested in joining this group, please email lwp0002@auburn.edu.
In order to join the lab you must complete CITI training. 
CITI instructions for students
1. Go to citiprogram.org and go to Register. It will ask you to select an organization affiliation (Auburn University) and then ask for your name, email, etc.
2. Fill out required fields for steps 1-7.
3. Step 5 will ask you if you are interested in receiving Continuing Education Unit credit for completed courses- choose No
4. For Step 6, institutional role is Student Researcher-Undergraduate.
5. Step 7 will ask you what courses you would like to complete. Choose Human Subjects Research, Responsible Conduct of Research Basic Course, and Institutional/Signatory Official Course.
6. When asked which one you would like to complete, choose IRB #1 Health Science Emphasis- AU Personnel.
7. When asked the type of research involved in your human subjects activities, select records-based research, vulnerable subjects- research involving workers/employees, research and HIPAA privacy protections, conflicts of interest in research involving human subjects, and history and ethics of human subjects research.
8. We are in the responsible conduct of research for biomedical sciences.
9. You should now be enrolled in 7 courses: Biomedical Sciences RCR, Conflicts of Interest in Research Involving Human Subjects, HIPAA and Human Subjects Research, History and Ethics of Human Subject Research, IRB #1 Health Science Emphasis- AU Personnel, Records-Based Research, and Workers as Research Subjects- A Vulnerable Population
10. You can complete the modules in either Audio-Visual (video) or Classic (text) format- whichever you would prefer
11. Complete the quiz for each module- must have at least an 80% to pass.
12. Let me know when you have completed all modules and I can show you how to send me your completion reports.
13. If you have any questions, don't hesitate to reach out!
To send completion reports:
1. Log-in Here: https://www.citiprogram.org/index.cfm?pageID=14
2. Scroll to completed course (at the bottom of the page)
3. Click view--print-share record
4. View/Print Completion Report
5. Save as a PDF
6. Send the PDFs to the current GRA (ckp0022@auburn.edu)
Contact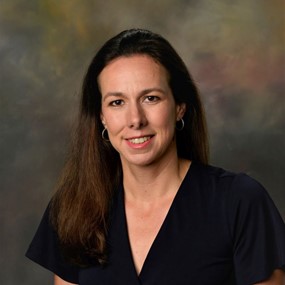 Laura W. Plexico
Professor
Department Chair
lwp0002@auburn.edu