Facilities and Directions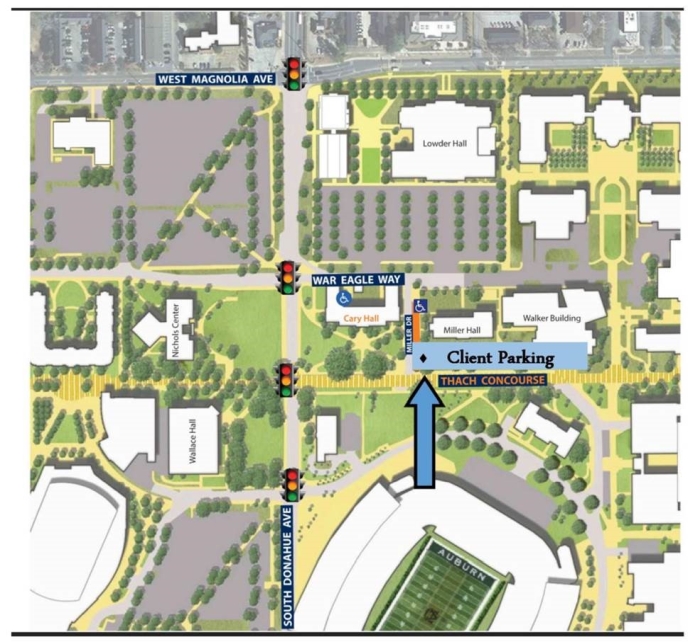 AUPSC is located in Cary Hall at Auburn University. The following links provide directions to AUPSC. You can print the directions provided through these links, or contact our office and we would be pleased to send you a copy of a map with written directions.
How to find wheelchair accessible entrance
Map of facilities including all-gender restrooms
Questions about this page.
Last Updated: November 15, 2022