Reasons to Join Us:
Do you want to join one of Auburn's Greatest Traditions? Whether you were a member in a Band, Choir, Show Choir, or Glee Club, there are many options to still share the joy of music here at Auburn.  We are one of those options and here are some reasons to join us:
Through song, dance and accompaniment, our purpose is to share the joy of music with our audiences and be ambassadors of the university.
The AU Singers come from varying, diverse majors creating a unique blend of talent and expertise.
In a common love for music, dance, and theatre, Singers continually find ways to innovate and bond with each other in our creative passions.
Finally, being an AU Singer creates long lasting memories and great pride in participating in a legacy of Singers since 1972.
Registration
Before registering online, please read over the audition times, audition requirements and the AU Singers membership.
PARTCIPATION AND AUDITION INFORMATION FOR PROSPECTIVE MEMBERS
The Auburn University Singers, one of seven choral organizations in the Music Department, is a highly select show choir of 36-42 vocalists and 12 instrumentalists. Its purpose is to provide high quality choral entertainment through popular and show music which is often enhanced with staging and choreography. Philosophically, the ensemble functions in a spirit of sharing music, and believes in the perpetual pursuit of musical excellence.  The group makes itself available for outreach performances in the community, produces two major shows each year in the fall and spring, and travels on annual spring and summer tours.
All first-year members will share the responsibilities of a swing where they will alternate with each other for positions in choreographed songs. This is to provide "standby" singers should a position need to be temporarily filled.
Time Commitment
A very high-level time commitment is required of the Auburn University Singers and it is for both fall and spring semesters. It is quite possible that academic classes will be missed on occasion. (Official university excuses will be provided if appropriate.) Group members will need to become adept at time management and realize that some sacrifice will be required.
Rehearsals-Weekly scheduled rehearsals (classes) for vocalists and keyboard players are Monday from 7:30-9:20 pm and Tuesdays from 3:30-5:20. One hour of academic credit is offered and students are required to register for the class (MUSE 1160, 2160, 3160, 4160, depending on academic level). In addition, night rehearsals are scheduled just before the Fall and Spring Shows. Group members are required to be at all rehearsals. A rehearsal schedule for instrumentalists will be determined at the beginning of each semester.
Fall Retreat-An annual fall rehearsal retreat is held every year. ATTENDANCE IS MANDATORY. The 2023 dates are October 6-8.
Performances-Several full group performances are scheduled throughout the year. However, the majority of performances are small group shows of 12-16 vocalists, as well as requests to sing the national anthem and alma mater. These are numerous and all members are expected to participate on a regular basis. Attendance at all full group performances is mandatory.
Publicity- All members are expected to participate in all publicity duties associated with the Fall and Spring Shows.
Financial Commitment
A fee of $425 will be collected at the beginning of the Fall Semester to cover expenses related to participation. This fee may be paid in installments; however, the total amount is due by Fall Retreat. There is also a concert tour after Spring Semester which could cost as much as $2000. Students will be notified of this cost by middle of Fall Semester and can pay this cost in scheduled installments. Additional fees may be collected as needed for wardrobe, hotels, or equipment. For instrumental members, this fee will be halved. The fee for technical staff will be $100.  Students who have financial challenges should feel free to talk to Dr. Farmer during their audition. We are committed that financial constraints will not prevent any student from participating in the Auburn University Singers.
AUBURN UNIVERSITY SINGERS AUDITION INFORMATION AND REQUIREMENTS
The audition process for AU Singers vocalists will consist of two parts. For the first part, each individual should submit a video recording of a very short solo (not more than 90 seconds). This song can be ANY style but should reflect your greatest vocal strengths. It can be with or without accompaniment. If you choose to use a track, there cannot be other voices on the track. Before beginning your song, please state your name and the title of your song. Videos should be sent via email to farmew1@auburn.edu. Deadline for audition video submission is August 13, 2023 at 1 p.m. CDT. videos should be sent via email to farmew1@auburn.edu. They can be in any format but Google Drive seems to work well. No other information is required for this first part of the audition.
Those who are successful with part one of the audition will be invited to Goodwin Music Building on August 14 to complete the second part of the audition consisting of the following: 
All those who audition will be asked to fill out an information form and sign a contract stating they understand and agree to the requirements of group participation.
All students will be vocalized to determine range.
The director will play a combination of 4 or 5 tones and each student will be asked to sing the tones back as part of tonal recall.
Each student will be asked to sight read a short vocal passage.
Each student will be taught a 16-count dance combination and then asked to present the combination alone. This portion of your audition could be video recorded.
There will be a short interview with the director.
If necessary, additional call backs will be August 15, 3:30-5:00 p.m. Be certain you leave this date open.
Shortly after the last audition date, all those who audition will be notified by email whether they have been selected to participate in the Auburn University Singers for the upcoming school year.
Auditions for Instrumentalists
Contact Dr. Dale Farmer at farmew1@auburn.edu to schedule an audition time. All instrumentalists are required to register for MUSE 1160, 2160, 3160, or 4160. Rehearsals are on select Monday nights.
In preparation for your audition, please practice a very brief solo or excerpt. During your audition, you may be asked to sight read 3-7 measures.
Contact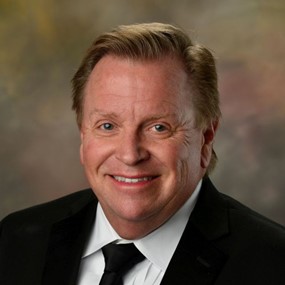 Dale Farmer
Instructor
AU Singers
farmew1@auburn.edu