Dancing Community: Cultivating Our Roots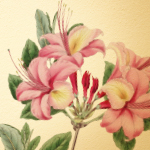 Conceived and Directed by
Adrienne Wilson and Jeri Dickey
Featuring the Auburn University Dance Ensemble
March 21-24, 2019

Come join us for our annual dance concert. Drawing specific inspiration from the Alabama Bicentennial, Dancing Community: Cultivating Our Roots brings together a variety of pieces from tap to aerial silks to highlight the lush, diverse lives of those who inhabit this state. Please join us and our guest artists for an evening of dance that explores who we are, where we come from, and who we hope to become.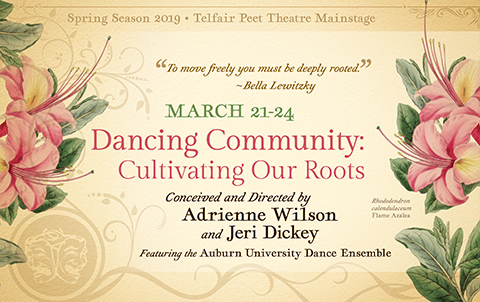 Telfair Peet Mainstage Theatre
Thursday 3/21 7:30pm
Friday 3/22 7:30pm
Saturday 3/23 7:30pm
Sunday 3/24 2:30pm

*Talkback Thursday
To move freely you must be deeply rooted.
Last Updated: February 26, 2019