Special Event
Auburn University Theatre and Dance
Celebration and Reunion Event: May 13-15, 2022
This page will serve as a hub for information throughout the event. We will update any schedule changes and make announcements here as well as through social media.

Event Schedule
Updated 5/12, 12:11 pm
Friday 5/13

3-7pm

Check-in
Tours of Telfair Peet Theatre
(3:15pm and 5:15pm)
Telfair Peet Theatre Lobby

5:45pm

Box office opens

6-7:30pm

Pre-show reception
Telfair Peet Black Box Theatre

7:30pm

Love Letters by A.R. Gurney
Telfair Peet Mainstage Theatre

Saturday 5/14

10am-1pm

Check-in
Tour of Telfair Peet Theatre
(Tour at 10:15am)
Telfair Peet Theatre Lobby

10am

Tour of Jay and Susie Gogue Performing Arts Center at Auburn University (GPAC)
Meet at GPAC stage door at the rear of the building near the loading dock. Tour will begin promptly at 10am.
GPAC Address: 910 S. College Street

11am-1pm

Play Reading/Writers' Workshop
Telfair Peet Theatre Room 128

12pm

Box office open

1:30 pm

Love Letters by A.R. Gurney

3:30-4:30 pm

Music Theatre Sing-a-long
Telfair Peet Mainstage Theatre

4:30pm

Screening of Student Short Film, Mixed Feelings
Telfair Peet Mainstage Theatre

5:00pm

Time on your own

7-10 pm

Celebration Dinner
Auburn University Alumni Center
Address: 317 South College Street (parking in back)

Sunday 5/15

10:30am-12pm

Time On Your Own
We'll provide some suggestions below on great places to brunch.

Brown Bag Picnic Lunch
For those who'd like to enjoy the outdoors, consider a picnic in the amphitheatre behind Telfair Peet Theatre or the Davis Arboretum (weather permitting).
Arboretum address: 181 Garden Drive

1pm

Box office opens

2:30pm

Love Letters by A.R. Gurney
Parking and Directions
You can find detailed directions and parking information on this page. On Friday afternoon (through 5:30pm), you will need to heed the stricter parking rules noted. If you are just stopping by the theatre to pick up your check-in packet, you can use the circular drive on Samford Avenue. If you plan to take a tour or hang out awhile, please use the visitor parking at the top of the stadium deck.
On Saturday and Sunday, you can park anywhere except a in residential zones (marked "R"). There are a limited number of spots in theatre parking lot at the corner of Samford and Duncan. Besides the stadium deck mentioned above (at the bottom of the hill on Duncan), there is a lot down the hill on Duncan (closer to the theatre) at the Chilled Water Plant. There is also street parking along both Samford and Duncan in certain areas.
We plan to run golf cart service between the stadium deck and theatre during pre- and post-show periods.
Love Letters Only
► If you wish ONLY to attend Love Letters and no other events, you can go straight to our regular ticketing site and reserve your tickets at the prices noted there when they go on sale.
Lodging
► Please click here for hotel info and discounted rates!
More About the Event
Why are We Celebrating?
This special event continues the celebration of our return to live theatre, and specifically celebrates the recent retirement of three long-time, treasured members of the Department of Theatre and Dance faculty and the Auburn-Opelika community:
Daydrie Hague, Professor Emerita,
Robin Jaffe, Associate Professor Emeritus, and
Dan LaRocque, Professor Emeritus

Who is invited?
Everyone! Especially if you are a former student of the department; a non-major, friend, or community member who worked on a show; a patron or donor who enjoys a special event; or a friend or colleague of our honorees, please consider attending.

What's Happening?
Together we will enjoy special gatherings with friends old and new, and hear about opportunities to support student scholarships and the work of our newly christened Department of Theatre and Dance. Among the events included in this weekend is a special presentation of:
LOVE LETTERS by A.R. Gurney
Directed by Ashley Butler, Theatre '93
Featuring Daydrie Hague* and Dan LaRocque*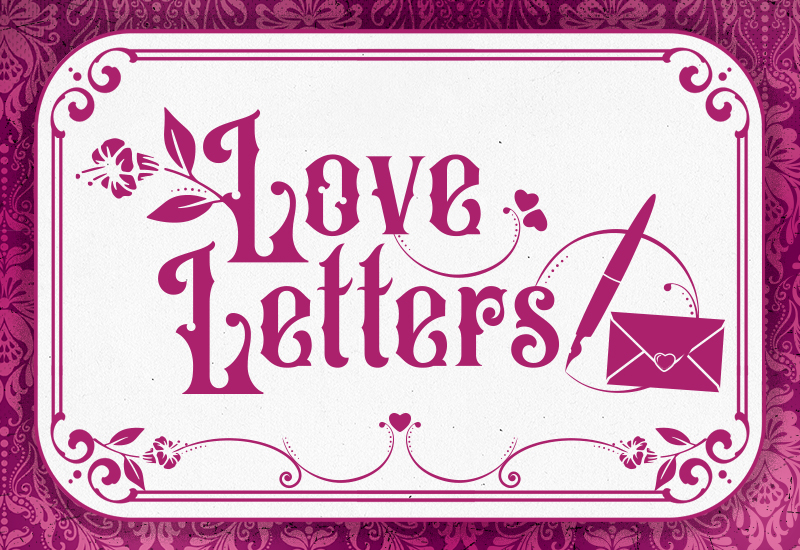 Andrew Makepeace Ladd III and Melissa Gardner are childhood friends whose lifelong correspondence charts the highs, lows, and unpredictable intersections of their lives. Conceived during a time long before the internet and smartphones, Gurney's Pulitzer Prize finalist work employs the lost art of letter writing to examine how the intimacy of pen and paper can transcend both physical and spiritual distance.
*The actors appear through the courtesy of Actors' Equity Association, the Union of Professional Actors and Stage Managers in the United States.
Love Letters is presented by arrangement with Dramatists Play Service, Inc., New York.
More info about the show here.

What's Included?
A FULL WEEKEND pass is $50 and includes:
Ticket to one performance of Love Letters
(Choices will be: Friday 5/13 @ 7:30pm OR Saturday 5/14 @1:30pm OR Sunday 5/15 @ 2:30pm -- all times Central)
Friday evening pre-show reception
Saturday evening dinner
All other events and sessions (TBA)

A ONE DAY ONLY pass is $35-50 and includes activities on either Friday OR Saturday:
Ticket to one performance of Love Letters
​​​​​​​(Choices will be: Friday 5/13 @ 7:30pm OR Saturday 5/14 @1:30pm OR Sunday 5/15 @ 2:30pm -- all times Central)
Friday evening pre-show reception OR Saturday evening dinner
All other events and sessions on the day of your pass (TBA)
Last Updated: May 13, 2022