Bodies in Motion: Ballet to Braveheart to Broadway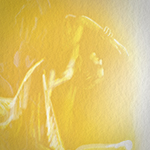 Conceived and Directed by Jeri Dickey
UPDATE: Due to Auburn University's transition to remote instruction the performances of Bodies in Motion have been canceled.
Drawing specific inspiration from the season theme, our annual dance concert, Bodies in Motion, brings together a variety of pieces from an array of movement styles to explore the infinite possibilities of a body in motion. Please join us, our community partners, and guest artists for an evening of dance that explores the realm of human experience and expression through movement.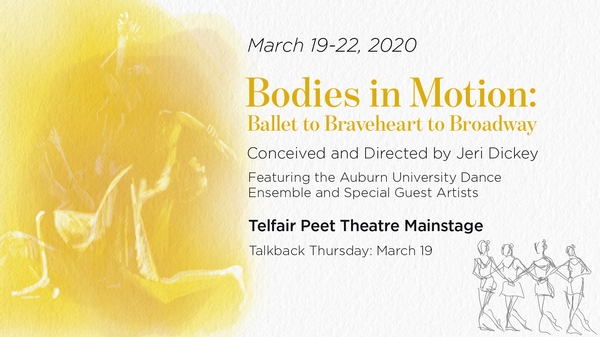 Thurs. 3/19 7:30pm
Fri. 3/20 7:30pm
Sat. 3/21 7:30pm
Sun. 2/22 2:30pm
The dance is strong magic. The dance is a spirit. It turns the body to liquid steel. It makes it vibrate like a guitar. The body can fly without wings. It can sing without voice. The dance is strong magic: the dance is life.
Last Updated: March 13, 2020