Scholarships and Awards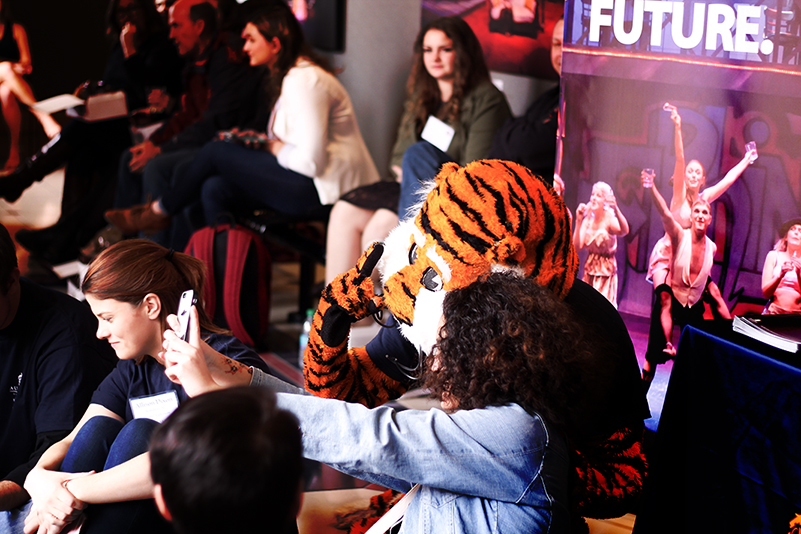 "Great theatre is about challenging how we think and encouraging us to fantasize about a world we aspire to." - Willem Dafoe
Save the Date!
Auburn University Theatre
Scholarship Day
auditions will be held
Saturday, February 23, 2019
at Telfair Peet Theatre. If you are interested in majoring in the BFA music theatre program and have applied and been accepted to Auburn University, we are holding an additional audition day and
must register through the AUSOM portal at http://auburn.edu/scholarship/ausom
. The deadline for the receipt of Music Theatre pre-screen applications is
Saturday, February 16, 2019
. To be considered specifically for theatre department scholarships and admission to our theatre degree programs, students should complete an application through the link below:
https://app.getacceptd.com/auburntheatre
To complete the pre-screening process, please upload the following, as separate media clips:
Headshot and resume
60 second song from music theatre repertoire
60 second contrasting monologue selected from dramatic literature
60 second dance audition (Ballet, Jazz, or Tap)
The entire pre-screen should not exceed three minutes in total length. Pre-screening materials for the February 23, 2019 on-campus audition are due no later than February 16, 2019. The on-campus audition for admission to the music theatre degree track will also serve as a department scholarship audition for eligible students. It is therefore in the candidate's best interest to be present for the on-campus auditions.
At the February 23 on-campus auditions, a dance call will be conducted first followed by a brief break to change into audition attire. The auditions will then proceed immediately after the break. While you do not have to perform the same monologue and song for the on-campus auditions that you used in your pre-screen, the length of the entire audition must not exceed two minutes. Music theatre candidates must also email a clearly marked PDF of their sheet music to Jamie Mablin jem0108@auburn.edu no later than February 20, 2019.
Information with a precise schedule for the February 23 auditions will be emailed to candidates in January 2019. Please contact Dan LaRocque at larocdj@auburn.edu if you have questions about the February auditions.

For more information about College of Liberal Arts scholarships, contact the program coordinator at (334) 844-2126. Additional information about university-level scholarships and Auburn's Scholarship Opportunity Manager is available on the AUSOM website or by calling (334) 844-7570.
Last Updated: November 26, 2018