Scholarships and Awards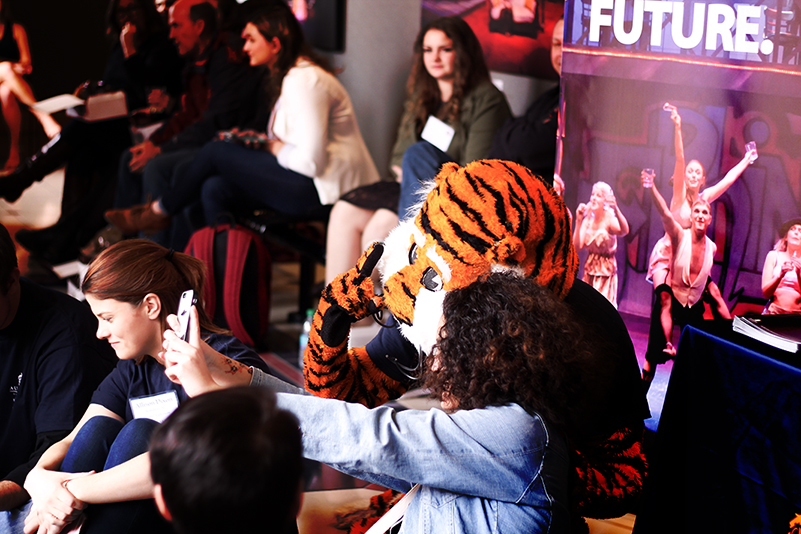 "Great theatre is about challenging how we think and encouraging us to fantasize about a world we aspire to." - Willem Dafoe
Save the Date! Auburn University Theatre Scholarship Day auditions will be held Saturday, October 27, 2018 at Telfair Peet Theatre. All students interested in scholarship support of any kind at Auburn University must register through the AUSOM portal at http://auburn.edu/scholarship/ausom no later than December 1, 2018. Scholarship Day at AU Theatre is a great way to get a hands on look at who we are and what we do, and seek consideration for departmental scholarship support at the same time.

To be considered specifically for theatre department scholarships and admission to our theatre degree programs, students should complete an application through the link below:
https://app.getacceptd.com/auburntheatre

On Scholarship Day prospective students also get a chance to tour our theatre facility; take part in "mini-classes"; and meet faculty, staff, and current students. For more information about Scholarship Day or audition guidelines, contact the Department of Theatre by emailing theatre@auburn.edu or by calling (334) 844-4748.

In addition, Auburn's Office of University Scholarships annually awards a substantial number of scholarships to incoming freshmen and general scholarships to both new and current students. Moreover, the College of Liberal Arts hands out more than $500,000 in scholarships to undergraduate students every year. To be considered for university-level scholarships, incoming freshmen and transfer students should submit the online application form at auburn.edu/scholarship/ausom

For more information about College of Liberal Arts scholarships, contact the program coordinator at (334) 844-2126. Additional information about university-level scholarships and Auburn's Scholarship Opportunity Manager is available on the AUSOM website or by calling (334) 844-7570.
Last Updated: April 13, 2018