TN native chooses interdisciplinary studies as preparation for nursing career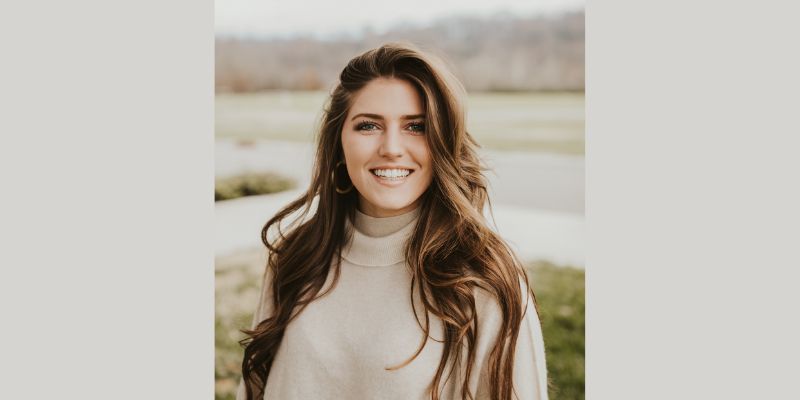 Tell us about yourself.
Hi, my name is Mary Grace Sykes and I'm from Knoxville, Tennessee. When applying to different colleges, I knew I wanted to stay in the southeast (go SEC!) and after making a campus visit to Auburn, it truly felt like a home away from home. I'm pursuing a degree in interdisciplinary studies (IDSC) and my emphases are nutrition, human development and family sciences, and pre-nursing. I chose my emphases based on personal interest with a goal to best prepare myself to be a nurse practitioner one day.
What has your experience as a student at Auburn been like? 
I could go on and on about my experience as a student at Auburn. I am so grateful God opened doors for me to get my degree here. Auburn and its people are such a treasure, and I am confident Auburn is a place I will come back to visit often (War Eagle!).
What has been your favorite class so far (or favorite professor?)
My favorite professor has been Dr. K, and thankfully, I've had the opportunity to take several of his classes. Dr. is very personable, easy to communicate with, and did I mention funny?! I would advise any student who can take one of his classes to do so. Dr. K is truly passionate about what he teaches and for me that shows up in my performance in the classroom.
What do you want to do when you graduate from Auburn?
After I graduate Auburn in May, I will be attending Emory University's Master of Nursing program. It is my career goal to one day become a nurse practitioner. I love learning about anything dermatology related, but also have a HUGE heart for older adults so I anticipate working in either of those fields.
Do you think your education and experiences in interdisciplinary studies have prepared you for success?
Most definitely. IDSC has provided me with opportunities such as an internship to further explore where I plan to go in my career.
Is there any advice/wisdom you'd like to share with new students?
Be your own advocate and persist. Nothing worthwhile comes easy. Take on new challenges and step outside your comfort zone. Study something you are passionate about. I have found it to be such a rewarding experience getting to study things I am passionate about. It is much easier to work hard and apply yourself when you find something that brings you joy.
What is your favorite thing about interdisciplinary studies?
My favorite thing about IDSC is the opportunity to curate a plan of study specific to your interests and career goals. I'm confident the combination of my emphases has best prepared me for my career as a nurse practitioner one day. I have also enjoyed hearing my classmate's combination of emphases and how they plan to apply those towards their career in the future.
Related Articles
---