Auburn faculty apply research, real-world experience to educate future social workers on the cost of caring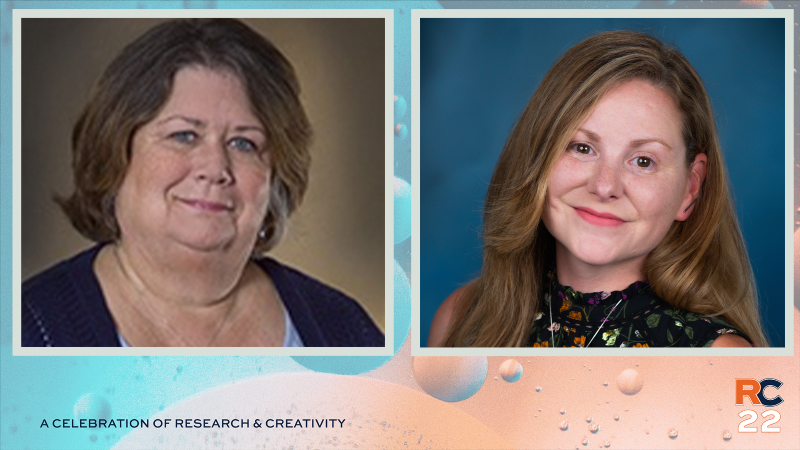 In the College of Liberal Arts, social work faculty prepare students to face the emotional labor of one of the world's most vital professions by sharing their research and experience with secondary traumatic stress.
Secondary traumatic stress, also known as vicarious traumatization and compassion fatigue, occurs when social workers experience trauma while on the job. The symptoms of secondary traumatic stress mirror those of PTSD, including hypervigilance, low concentration, anxiety and depression. Many social workers are susceptible to secondary traumatic stress because of their own history with trauma.
Associate Professor of Social Work Kimberly Shackelford co-wrote the book on secondary traumatic stress after a 10-year study of more than 600 child welfare workers. Shackelford has applied that research around the world to develop employee assistance programs for social workers, and now, applies it to the classroom.
Shackelford said the first steps to managing secondary traumatic stress are identifying it, connecting it to a trigger and understanding what is happening. She said it's also important to encourage social workers to develop healthy coping mechanisms.
"When you say, 'You'll get used to it,' you're shutting them down to get help when they aren't doing well," Shackelford said. "Let's say, 'This can be really bothersome and if you need to talk to someone, that's perfectly fine. You have feelings too, it's going to affect you, and when it does, you need to talk until you get it resolved. We all have gone through those things, and after you're here for a while, you're going to figure out ways to cope and how to identify what's happening to you.' That takes five minutes."
Without resources to recognize and address secondary traumatic stress, social workers can experience mental and physical health problems. It can also lead to poor work performance and cause strain on personal relationships.
The condition differs from burnout in that it could take only one case to trigger a reaction, whereas burnout is caused by a variety of work conditions, including poor management and high caseloads. Taken together, turnover in social work has emerged as a major concern for the industry.
Shackelford said it's worthwhile to examine secondary traumatic stress as a reason why social workers leave the profession.
"Turnover rates go down if you pay attention to this and you have less ineffectual staff," Shackelford said. "Plus, you help people have careers and stay with careers that they really wanted to do. I would see the sadness when people would leave child welfare, when that was what they wanted to be doing but couldn't do it anymore, and so it helps them to have very productive, happy careers even in a tragic world."
In the classroom, Shackelford gives all students a presentation on what secondary traumatic stress is, how to recognize it and tools on how to cope. She said across the social work program, faculty are aware of the current work on secondary traumatic stress and use it to prepare students for the reality of social work.
Assistant Professor of Social Work Katherine Crawford teaches the trauma-informed practice class in the social work program. At the beginning of the class, students assess their mental health needs and create a self-care maintenance plan for when they face challenges.
Crawford said developing a mental health plan early provides a foundation for the rest of their career.
"For students, it's a lot easier to start that practice now. I wish people had said that to me when I was getting my master's and kind of made it clear that it's not unusual, it's a common thing to have that support," Crawford said. "If you have that in place, you're going to fare much better, your clients are going to fare much better and the people that you work with will fare much better."
Crawford has worked with individuals involved with the criminal justice system, individuals with developmental disabilities, grandparents raising grandchildren and individuals experiencing homelessness across her career. During class, she shares stories of how she experienced secondary traumatic stress to show students that it's manageable.
Crawford said understanding secondary traumatic stress is essential to providing quality service to clients across all fields of social work.
"You can't help anybody else or be a healthy, safe place for someone if you aren't there yourself," Crawford said. "I think a lot of people go into this field thinking they're going to save people from certain things, but that's not what social work is. Social work exists for us to help empower people to have what they want out of their life and regain a sense of who they are."
For more information about social work in the College of Liberal Arts, visit here.
Tags: Social Work Research
Related Articles
---