Peer Advisor Wisdom with McKenzie Dean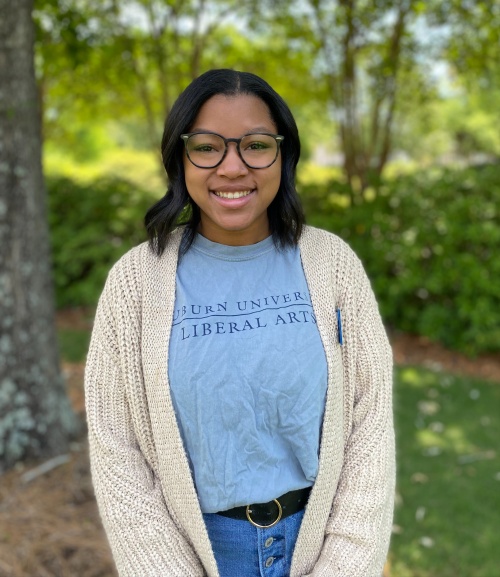 Name: Mackenzie Dean 
Major: Psychology
Hometown: Sugar Hill, GA
Classification: Junior 
Which class has been your favorite at Auburn so far? So far, Sociology has been my favorite class. It was very interesting to learn the complexities and similarities of societies and the relationships of individuals in those societies. 
What is the best technology-based resource at Auburn? In my opinion, the best technology-based resource is Canvas. It is the one stop shop for all your classes, and has all the textbook, syllabus, and professor information you may need!
What do you wish someone had told you before you started as a student at Auburn? I wish someone had told me that it's okay to be homesick during your first few weeks here. While I love Auburn with my whole heart, the transition from high school to college is scary, so feeling homesick is a normal and understandable feeling. It may take a while, but you will find your place here!
Where are your favorite places to study on campus? My favorite place to study is the whiteboard cubicles in RBD Library. The whiteboards are very helpful for studying, and the white noise of people talking helps me focus a little more than complete silence.
How do you balance your social and academic obligations? I balance my social and academic obligations by making sure I reserve the week for schoolwork and the weekend for fun activities. If I can keep my social activities on the weekends, with exceptions to clubs and organizations, I can spend the weekend stress free and have the week to study and work hard. 
Tags: Students
Related Articles
---