News

|

Articles

|

Peer Advisor Wisdom with Bailey Croker, sophomore in music performance and business
Peer Advisor Wisdom with Bailey Croker, sophomore in music performance and business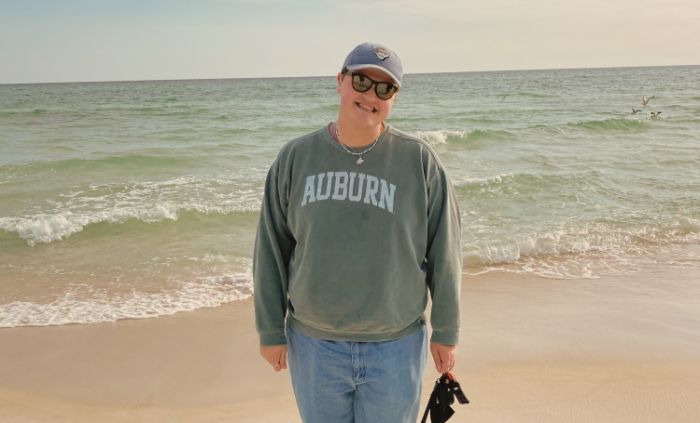 Name: Bailey Croker
Major: Music Performance and Business
Hometown: Duluth, GA
Classification: Sophomore
Which class has been your favorite at Auburn so far?
I love my Symphonic Winds class. Getting to create music with talented musicians is amazing.
What is the best technology-based resource at Auburn?
I love how there is a website for each and every department on campus. With a quick Google search, you can find most, if not all, your questions answered while also finding more online resources specific to different departments on campus.
What do you wish someone had told you before you started as a student at Auburn?
I wish they would've stressed the importance of balancing school and social life. While I understood this going in, I just wish I was more aware to separate the two and have time for both.
Where are your favorite places to study on campus?
I love the library and the Melton Student Center. Those are about the only two places I study.
How have you been able to maintain your social and academic involvement during the COVID-19 pandemic?
I was lucky enough to find amazing friends in band and outside of band. It is important to check up on your friends to make sure that they are doing okay during these times. By being smart and listening to guidelines, there are plenty of activities you and your friends can do.
Related Articles
---