Meet Brianna Harris, CLA Graduation Marshal for summer 2021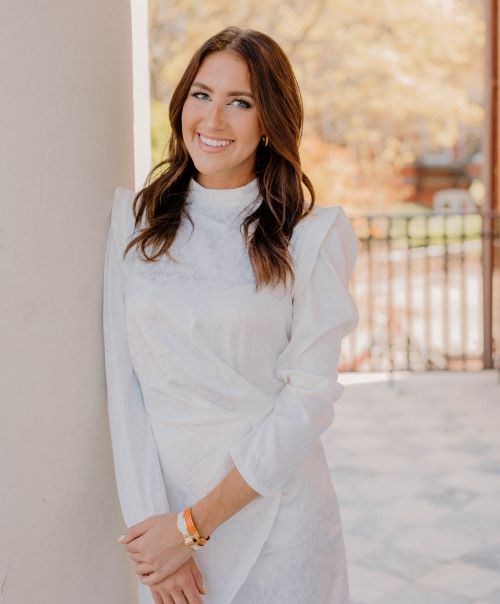 Brianna Harris is from Atlanta, Georgia, and she is graduating with a degree in health services administration and a minor in business. She is also a University Honors Scholar. 
Harris previously held a business intelligence internship with Quantam Health and recently completed an internship with Kassouf Healthcare Solutions. This past spring, the health services program faculty selected her for the Health Administration Leadership Award.
Harris will be joining American Family Care's corporate office as a human resources representative in Birmingham, Alabama, in August.
Learn more about Harris in our interview, below. 
Q. Would you please tell us about yourself? 
A. I'm from Atlanta but my family moved to Dallas when I started at Auburn. I originally started out at Auburn as a pre-med major. As I got deeper into the coursework, I realized it wasn't for me. I went to the career services center, and they gave me a career match aptitude test. Healthcare was my top match. I didn't want to stay in pre-med, so I asked for a comprehensive list of other healthcare majors. That's where I found the health administration major. It's been one of the best things in my Auburn experience.

Q. What has your Auburn experience been like?
A. My experience hasn't been perfect (I don't think anyone's is). My mistakes have helped me to grow as an individual and to appreciate the good things when they happen. I look back on my experience and I feel proud of the struggles that I've overcome, and I feel full of gratitude towards Auburn for shaping me into the person that I am today.
Q. After you graduate, you plan to work as an HR rep for American Family Care's corporate office. Do you think your CLA education has helped prepare you for those plans?
A. Yes, absolutely! Being able to have a business minor and take a human resources course with a health administration major opened a lot of doors for me and exposed me to different areas that I might not have otherwise explored.

Q. What is your favorite Auburn tradition?
A. Gameday! War Eagle!
Q. What do you like to do in your free time? 
A. Take my rescue dog, Gilbert, to Kiesel Park or watch Jeopardy reruns (R.I.P. Alex Trebek) with a glass of wine. 

Q. What will you miss most about Auburn?
A. Definitely my professors from my program and my cohort within my major. We all were close and got along great. Thankfully, some of them have moved to Birmingham so I'll be able to see them in the future.
Tags: Students Political Science
Related Articles
---