Leveille named to Business Aviation's 40 Under 40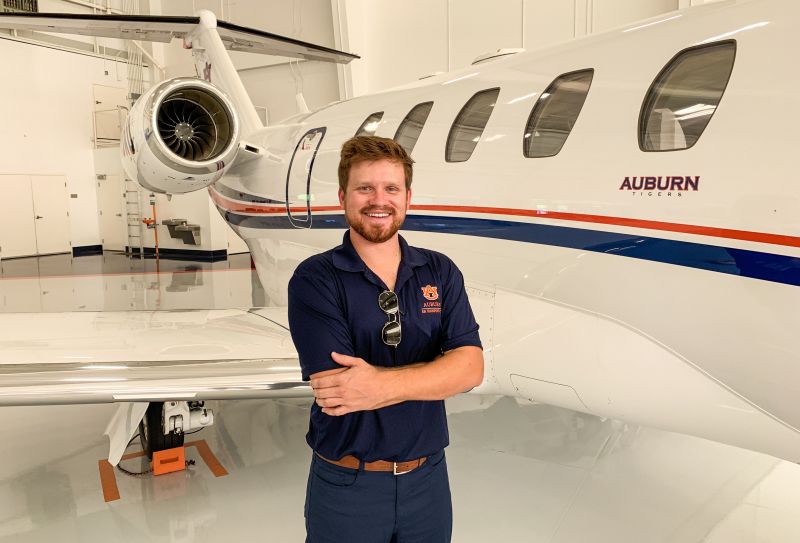 Will Leveille, a 2017 professional flight graduate, was recently named to the 2020 Business Aviation Top 40 Under 40 by the National Business Aviation Association. The third annual awards recognize young leaders who are shaping the future of the industry. A native of Atlanta, Leveille currently works as a corporate pilot in the air transportation department at Auburn University. 
At just 26 years old, Leveille has amassed a list of accomplishments including serving as an ambassador with the Commemorative Air Force Red Tail Squadron, mentoring kids at Aviation Career Enrichment in Atlanta, founding the Striped Wings Student Aviation Ambassador organization at Auburn University, and promoting business aviation to the next generation of young aviators through a one-of-a-kind event, AU Business Aviation Day. The event featured over 60 business aviation professionals, countless speaker and networking opportunities, and a 15-aircraft static display.
"One of the best things you can do in life is share your passion and what you love to do with others," Leveille said.
Leveille will be recognized by the National Business Aviation Association in a virtual ceremony on Oct. 6.
Founded in 1947 and based in Washington, D.C., the National Business Aviation Association is the leading organization for companies that rely on general aviation aircraft to help make their businesses more efficient, productive and successful. The association represents more than 11,000 companies and professionals and provides more than 100 products and services to the business aviation community, including the National Business Aviation Association's Business Aviation Convention and Exhibition, the world's largest civil aviation trade show.
Related Articles
---