30 Under 30: Tiffany Watson, '15, social media producer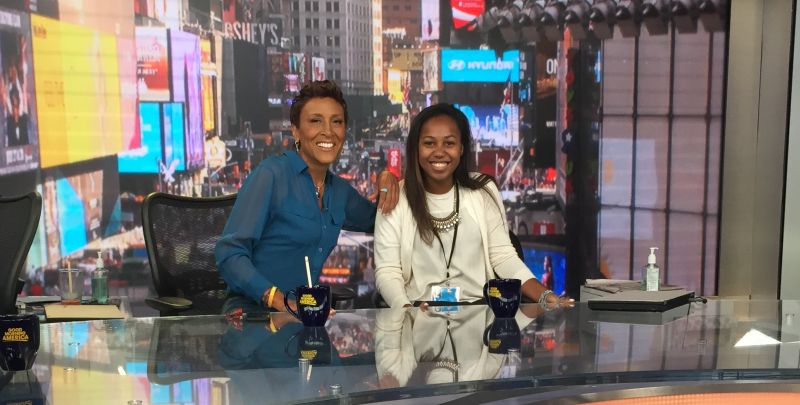 Tiffany Watson majored in media studies and credits her Auburn education to her success today. She is currently the manager of audience development at Netflix.
Prior to her Netflix position, she was the social media manager and producer for CBS' Emmy award-winning show, The Talk. We talked with Tiffany about her position at The Talk and what her future looks like.
What was your path after you graduated?
I started out as an intern at Good Morning America, and it was great. While I was there, I made a point to talk to people on different teams. I tried to do a little bit with each team and get to know everyone, which ended up being very helpful. I actually pitched something, got help to produce it, and watched it air in Times Square on a screen, which was the coolest thing. From there, I became a digital video producer at USA Today and that was my first real job out of college.
What does an average day on the job look like for you?
My role each day is different because the show is live. I arrive around 8:00 a.m. and meet with the executive producer to go over what he wants to put on social media. Since starting this position, one thing we've been integrating on social media is our polls, which we do with our audience. It's really cool because now they're using them in the show! We have another meeting at 10:40, where the producers and hosts join in. Then the show starts at 11:00, and I begin live tweeting. I respond to things on Facebook and also run our Instagram and Twitter accounts.
Do you have any future plans or long-term career goals?
I would love to be a segment producer, or a maybe a creative producer. I like the talk show format. I would love to try late night television as well. I honestly think my dream job doesn't exist right now, because I think it's a combination of a lot of things. We'll see what the future holds!


Related Articles
---