30 Under 30: Blake Burgess '13, touring actor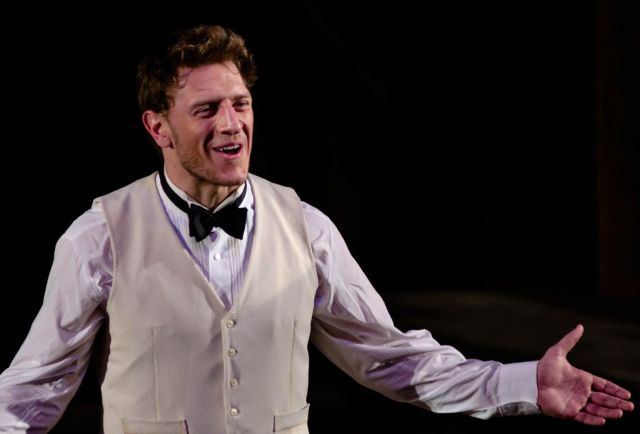 Blake Burgess '13
Major: Theatre
Position: Touring Actor, Spamalot
Q: What is it like in your current role with Spamalot?
A: I play Sir Bedevere, Mother, Mayor, and Concorde on the national tour of Spamalot. Just like in Monty Python and the Holy Grail (the movie Spamalot lovingly ripped off), the characters I play have some of the best jokes in the show. It's a blast to get to play so many strange and funny characters. At the end of each show, we sing "Always Look on the Bright Side of Life" with the audience. It's a Python favorite, and seeing the crowd smile and sing along is one of the greatest moments in my career. No matter what kind of day I've had, I'm filled with nothing but joy in that moment.
Q: What classes and/or professors do you feel best prepared you for your future career?
A: Three classes I can point to specifically are theatre history, musical theatre acting, and dramaturgy. Theatre history gave me the knowledge to put our art into context; musical theatre acting taught me how work with and against my acting type professionally; and dramaturgy showed me how to have a lasting effect on an audience from the moment they step into the building.
Q: What's next for you? Any long-term career goals or aspirations?
A: Immediately after the tour I will be going back into rehearsals to play the lead John Borden in The Lost Colony in North Carolina. It's a summer-long production about the mysterious disappearance of the Roanoke colony in America's earliest days. As for long-term goals, like most actors I want to be on Broadway. I'll be joining the Actor's Equity Union this year, which will be a big step forward toward that goal. I also want to diversify my footprint in the entertainment business. I enjoy writing, directing, and producing, so I want to build those talents as well.
Related Articles
---