30 Under 30: Amanda Foster, '15, reporter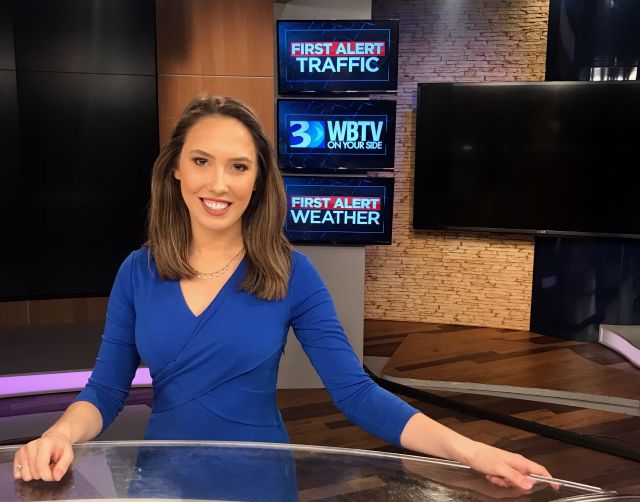 Amanda Foster graduated from Auburn in 2015 with a degree in journalism. Her career path led her to Charlotte, North Carolina, where she joined WBTV News in August 2017. Reporting on everything from the popularity of CBD to an officer shooting at police headquarters, Foster says local news can effect real change in the community it serves. Her best days are when her coverage impacts people in a positive way.
What was your path after you graduated?
While at Auburn, I chose an internship with a local news station, WJCL, in Savannah, Georgia. I'm grateful I was invited back after graduation to work full time as an on-air reporter and multimedia journalist (MMJ). I stayed there for two and a half years, where I reported on a variety of stories, including a national court case, several presidential candidate visits, and the devastating hurricanes that came through the area. It was an invaluable experience that led to my move to WBTV in Charlotte, North Carolina, where I am now.
What are some key skills you developed while at Auburn that best prepared you for the job market?
Auburn not only prepared me for the technical aspects of my job, it also prepared me to make myself marketable to potential employers. Auburn provided opportunities that put me in contact with the right people who were guides and resources throughout my job search process. Auburn also provided practical help with things like mock interviews and résumé writing.
If you could go back, is there anything you would do differently during your time at Auburn?
If I could talk to the college version of myself, I would tell her to stress less. I so enjoyed and appreciated my four years on The Plains. But if there is one thing I could do differently, it would be to enjoy it even more—to relax more and not worry too much about what comes next. If you work really hard and do your best, everything will work out as it should.
Related Articles
---