News Articles
Donna Kent Receives the Spirit of Excellence
Published on November 30, 2018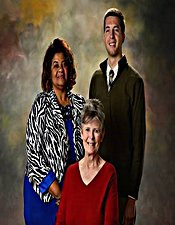 Auburn University Human Resources recently announced Spirit of Excellence recipients for November. They are Janet Bandy, Auburn University Libraries; Donna Kent, College of Liberal Arts; and Korbin Dimmick, Auburn Abroad.
Each month, Auburn University recognizes as many as four employees with the Spirit of Excellence award. Employees are recognized from each of the following groups: service/maintenance, secretarial/clerical, technical and administrative/professional.
Donna Kent is an Administrative Support Associate; she handles administrative support for budgeting and financial transactions, including travel reimbursement in the Department of English. Congratulations, Donna!
For more info:
http://www.auburn.edu/administration/human_resources/employee_relations/soe.html
Last Updated: June 06, 2014