Endowed Programmatic Support
The College of Liberal Arts' outreach opportunities are vast, from the promotion of literacy to the treatment of communication disorders. From nationwide film festivals to the Caroline Marshall Draughon Center for the Arts and Humanities, we touch many facets of society. By supporting our outstanding programs, you can ensure that the College of Liberal Arts will continue to postitively affect the lives of people around us.
Fund for Excellence
$25,000 Minimum
A Fund for Excellence offers the college the most flexibility. It may be used to fund lecture series, programs, outreach opportunities, or study abroad initiatives.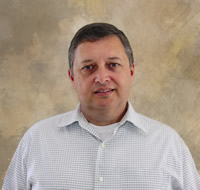 "Being a member of the Auburn University Marching Band was one of the most important parts of my college experience at Auburn. The wonderful memories I share with life-long friends from the band are such a large part of my life, I decided to create an Endowed Fund for Excellence for the band. This fund supports scholarships, equipment and instrument purchases, traveling to games, and any other needs that occur, and most importantly, it's a great way to ensure that current and future Auburn students will have the opportunity to make their own lasting memories and friendships." Steve Fleming '84
Last Updated: August 20, 2015