Barb Bondy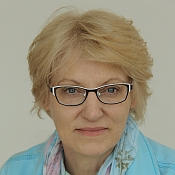 Education
2003, M.F.A., Southern Illinois University Carbondale
About Barb Bondy
Professor
Barb Bondy is a visual artist and professor of art. The overriding interests in her artistic practice, explored primarily through drawing and photography, bridge science, art and the humanities to explore questions about the functions and mechanisms of the human mind and brain, and how an individual's experience of the world is formed through various modes of perception. More recently, Bondy has examined the state of sleep by tracking, tracing, recording and mapping through various media. In 2011, she received a College of Liberal Arts, Collaborative Interdisciplinary Research Grant to conduct a collaborative mapping project titled, Terra Incognita: Mapping The Topography of Sleep.
In 2008, she was awarded the inaugural Summer Studio Artist-in-Residence at Columbus State University, GA, and a residency at Hambidge Center for the Arts & Sciences. In 2007, she was the recipient of a fellowship grant from the Alabama State Council on the Arts.
In 2009/10, Bondy served as the Daniel F. Breeden Scholar for the Caroline Marshall Draughon Center for the Arts in Humanities at Auburn University. From 2005 through 2011, Bondy taught drawing classes for the Alabama Prison Art & Education Project.
Representative Publications
Barb Bondy exhibits her artwork throughout the U.S. and Canada. Recent exhibitions include: Draw(n) Out, George Mason University School of Fine Art, VA; Uncovered: Prints from the Kentler Flatfiles, Brooklyn, NY; Soft Science, Ilges Gallery, Columbus, GA, and solo exhibitions: Staniar Gallery, Washington and Lee University, VA (scheduled fall 2013); Mappable Unmappable, Bloch Gallery, University of Montevallo, AL (2010), and Intractable, Herron School of Art & Design, Indiana University Purdue University Indianapolis (2009).
Her artwork has been featured in art publications including, Volume One (a published volume of artwork, invited by Lidija Slavkovic and Bryan Moore) distributed at Art Basel, Miami, FL. (Proposal to Erase Table of Contents); the International Drawing Annual 5 (INDA 5) published by Manifest Creative Research Gallery & Drawing Center, 1st edition (January 19, 2011), "Time Line" (graphite sculpture); and, "SPECS JOURNAL" (2009) "The Forming"(graphite drawing).
Last Updated: October 11, 2017