With/In a Valley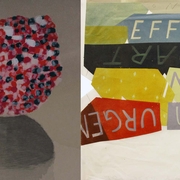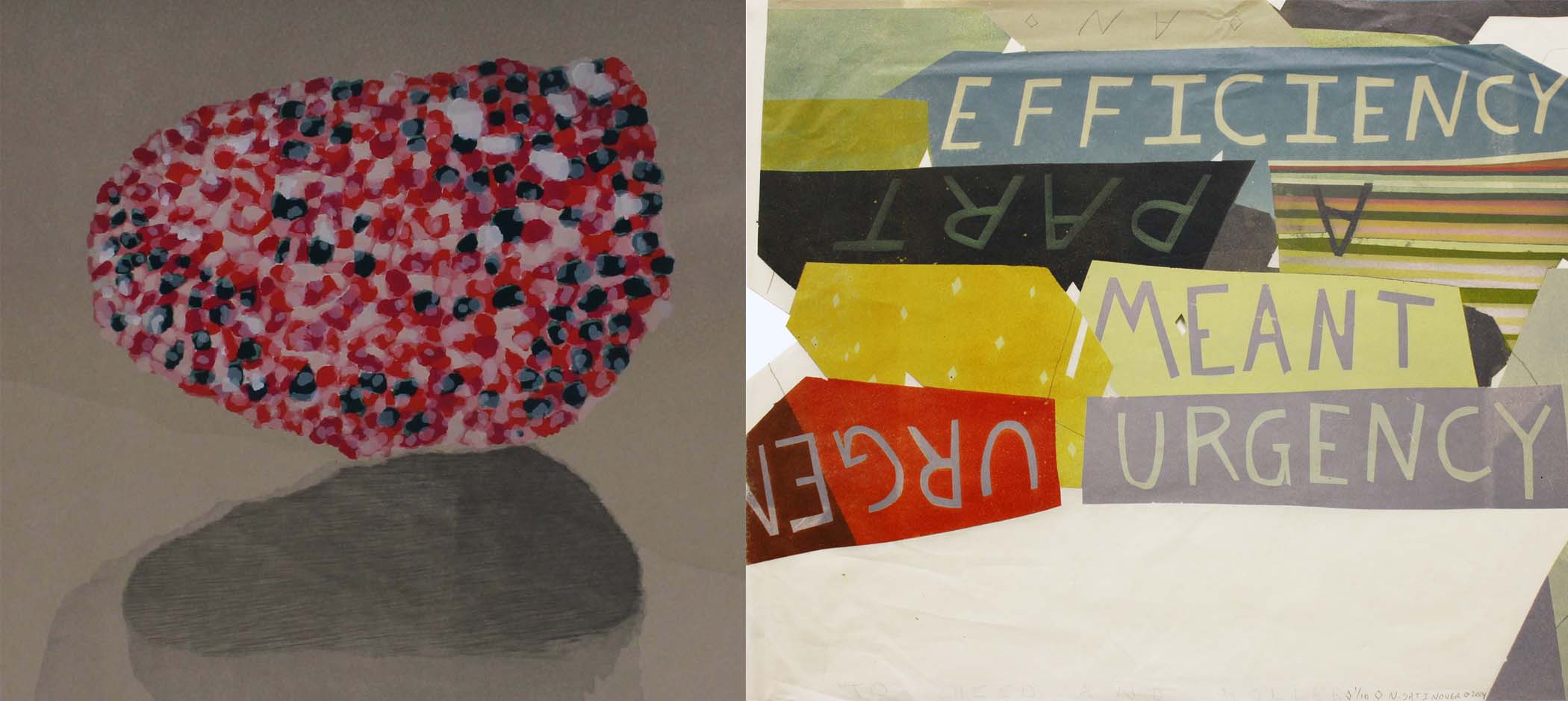 February 2 – March 3, 2017
Artist talk and opening reception: Thursday, February 2 @ 5:00 p.m.
The Department of Art & Art History in the College of Liberal Arts at Auburn University is pleased to announce With/In a Valley, an exhibition of works by Katie Baldwin and Nick Satinover. The exhibition opens in Biggin Gallery on February 2 and runs through March 3, 2017. The artists will present a lecture on their work on Thursday, February 2 at 5 p.m. in Biggin 005; a public reception in the gallery will follow. This event is free and open to the public, and Biggin Gallery is wheelchair accessible.
Nick Satinover is a father, husband, artist, coffee drinker and teacher. He received his BFA in printmaking from Wright State University, and his MFA from Illinois State University, and is currently an Assistant Professor of Printmaking at Middle Tennessee State University outside of Nashville. His works have been exhibited widely nationally and in select venues abroad, and his book of poetry, titled Nineteen, Thirteen, is available through Wrenwood Press. He has been an artist in residence at the Frans Masereel Centrum in Belgium, Kala Artist Institute in Berkeley, CA, and the Tofte Lake Center in Ely, MN, and actively maintains a blog dedicated to the overlooked and under appreciated artistry of Blend Rolls.
Katie Baldwin is a printmaker and book artist whose whose work and research investigates text, image, and the way in which narratives are built. She received her B.A. in Studio Art from The Evergreen State College, and her M.F.A. in Book Arts and Printmaking from the University of the Arts in Philadelphia. She was one of seven international artists selected in 2004 to learn traditional Japanese woodblock printing (mokuhanga) from master carvers and printers at the Nagasawa Residency on Awaji Island, Japan. Under Queen Anne's Revenge Press, Baldwin produces artist's books and woodblock prints. She has exhibited extensively, including Geida University in Tokyo, Japan and the Print Center in Philadelphia, Pennsylvania. Her work can be found in many collections including the Library of Congress in Washington DC. She has received grant funding through several organizations, including the Pennsylvania Council on the Arts and the Independence Foundation Fellowship in the Arts, and served as the Victor Hammer Fellow at Wells College from 2011-2013. Baldwin is currently an Assistant Professor of Printmaking at the University of Alabama in Huntsville.
* Image (left): Katie Baldwin, Chaff (detail). Image (right): Nick Satinover, To Heed and Holler (detail).
Last Updated: March 07, 2017