The 2017 Juried Fine Art Student Exhibition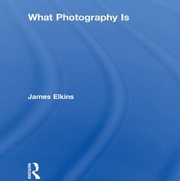 March 27 - April 7, 2017
Juror's Presentation & Opening Reception: Monday, March 27 @ 5:00 p.m.
Biggin Gallery's annual Juried Fine Art Student Exhibition features selected works by current art students, with an awards presentation featuring Dean Joseph Aistrup and a distinguished visiting juror. Included works are eligible for numerous awards, including the Joyce & Roger Lethander Purchase Award and Merit Awards in Art, the Dean's Choice Purchase Award, the Davis-Frye Annual Award in Art, Art Department Merit Awards, and the James E. Furr Award for Excellence in Innovation.
Submission information:
Students may drop their artwork at Biggin Gallery for submission to the exhibition on Tuesday, March 21 and Wednesday, March 22, from 10am - 6pm.
Download the prospectus and submission form here.
Juror Information:
This year's juror is art historian and critic James Elkins. Dr. Elkins is the author of such books as Our Beautiful, Dry, and Distant Texts: Art History as Writing; Why Are Our Pictures Puzzles?; What Painting Is; The Domain of Images; Why Art Cannot Be Taught: A Handbook for Students; How to Use Your Eyes; and the experimental nonfiction book, What Photography Is. He is E.C. Chadbourne Chair of art history, theory, and criticism at the School of the Art Institute Chicago. Dr. Elkins is currently at work on an experimental novel with images.
Dr. Elkins will present his lecture "Empathy, Affect, Obsession, Boredom." The lecture is a survey of current theories of affect and other non-verbal forms of encounter with artworks; the last two terms are developed from the book What Photography Is.
This event is made possible with generous support from the Auburn University Special Lectures Fund.
Last Updated: April 25, 2017