Current Exhibition: "Not Responsible for Scratches, Dents, and Items Left in the Subconscious," by Caitlin Masley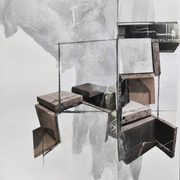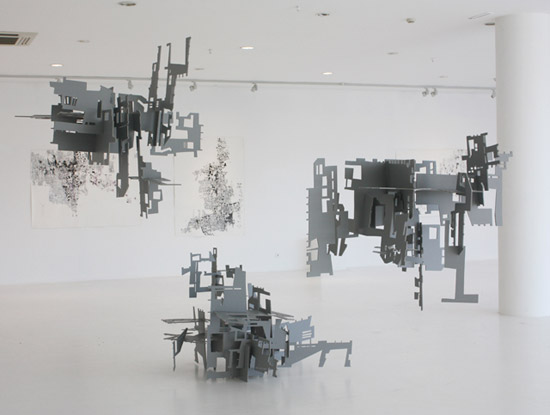 The Department of Art & Art History in the College of Liberal Arts at Auburn University is pleased to present the work of Caitlin Masley. The exhibition opens in Biggin Gallery on June 20, and runs through August 27, 2019. The artist will present a lecture on her work on Friday, August 23 at 5 p.m. in Biggin 005; a public reception in the gallery will follow. This event is free and open to the public, and Biggin Gallery is wheelchair accessible.
Caitlin Masley holds a Masters of Fine Art from the University of Arizona and a Masters of Science in Design and Urban Ecology from Parsons/The New School. She is the recipient of several grants and fellowships, including an Emerging Artist Fellowship from the Socrates Sculpture Park, a Pollock-Krasner Fellowship, Puffin Foundation Grant and Foundation for Contemporary Art (emergency grant) and the LMCC Swing Space Grant and Residency among others. Masley has been artist-in-residence in Austria, Germany, Quebec, Norway and Switzerland, as well as had work included in group exhibitions at MOMA/PS1, Center for Built Environment, Storefront for Art and Architecture and site-specific solo exhibitions at McColl Center for Contemporary Art, Islip Museum, Urban Institute of Contemporary Art, HVcc Foundation, Kingston Museum of Contemporary Art and the HDLU Museum in Zagreb, Croatia. Masley's work is included in the Pfizer Corporate Collection, Benaki Museum Collection, Holt Renfrew Collection, Progressive Corporate Collectionamoung others and many Private Collections. She is also the founder of studioMAPstudioSWAP which is part of the Parsons/DESIS Lab/CSI Incubator program.
Image: the entropy plan (v.2)', 2009 (installation view zaum projects), courtesy of the artist.
Last Updated: June 25, 2019