Wade Folger MacDonald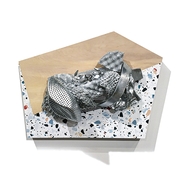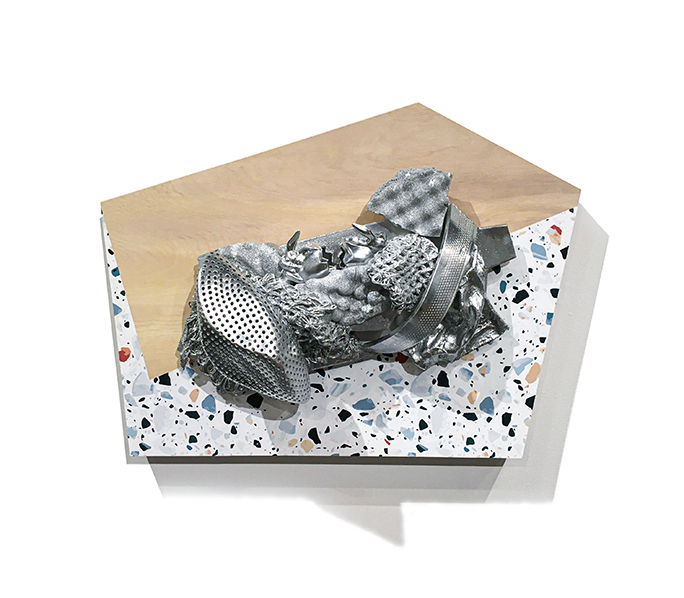 Image: Wade Folger MacDonald, FC/Other Side of Darkness No. 2, 2020, porcelain, stoneware, wood, acrylic paint, vinyl and construction foam, 26" x 21" x 7"
Solo exhibition featuring new work by ceramicist Wade Folger MacDonald.
April 26 – August 20, 2021
This exhibition features a new series of six mixed media wall pieces and a series of six mixed-media sculptures; a wall mural with integrated sculptural ceramic components; 3-4 additional works from 2017-present; and a wall work comprised of 40+ individual photo-collages.
Reception & Artist Lecture: TBA
About the Artist
Wade F. MacDonald was raised in Kalamazoo, Michigan and holds a BA in Art Education from Western Michigan University. In 2014, Wade earned an MFA in Studio Art from Michigan State University. As a graduate student, Wade received the Varg-Sullivan Award for Distinguished Research and the John and Susan Berding Family Foundation Endowment Juried MFA Prize. In 2018, Wade received an NCECA Emerging Artist award and was featured in American Craft Magazine's August/September 2018 Issue. Currently, Wade is Assistant Professor of Ceramics in the Department of Art and Art History at The University of Alabama in Tuscaloosa.
Last Updated: September 11, 2020