Paint Your Story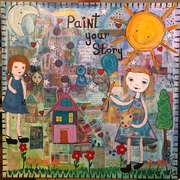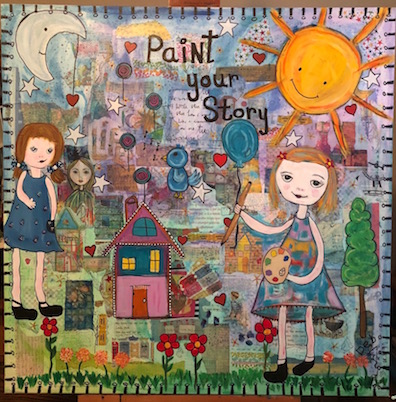 The Department of Art & Art History in the College of Liberal Arts at Auburn University is pleased to present the exhibition Paint Your Story by Debra L. Dieppa, in collaboration with DisArt. The exhibition opens in Biggin Gallery on February 5, 2019 and runs through March 7, 2019. The artist will talk about her work on February 5, 2019 @ 5 p.m. in 005 Biggin Hall. A public reception in the gallery will follow. These events are free and open to the public, and Biggin Gallery is wheelchair accessible.
The exhibitions director of Disart, Elizabeth vanArragon, will give a lecture about DisArt - "Disability Arts and Culture Inside the Gallery" - on Wedneday, February 6 @ 6 p.m. at the Jule Collins Smith Museum of Fine Art in Auburn.
The 501(c)(3) organization that is now DisArt began as a collaboration with Kendall College of Art and Design of Ferris State University (KCAD) and Urban Institute for Contemporary Arts (UICA) in the spring of 2014. Working with key KCAD and UICA administration DisArt Executive Director Christopher Smit and DisArt Managing Director Jill Vyn developed an initiative to bring a two-week long Disability Arts Festival to Grand Rapids, MI in the spring of 2015.
In partnership with DisArt the City of Grand Rapids Former Mayor George Heartwell declared 2015 the year of Arts + Access in Grand Rapids. DisArt Festival and the exhibition, Art of the Lived Experiment, served as milestone events to highlight this city-wide initiative. Art of the Lived Experiment coordinated by Urban Institute of Contemporary Arts (UICA), KCAD along with The Fed Galleries @ KCAD, and Grand Rapids Art Museum (GRAM) as part of KCAD's Arts + Access Initiative served as the centerpiece exhibition for the DisArt Festival. The primary funding support for this initiative was provided by the National Endowments for the Arts, Kendall College of Art and Design, Ferris State University, The Wege Foundation, Frey Foundation, Grand Rapids Community Foundation, Michigan Council for Arts and Cultural Affairs and Kate and Richard Wolters Foundation.
Last Updated: January 08, 2019