Dis-Appearance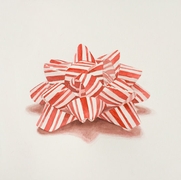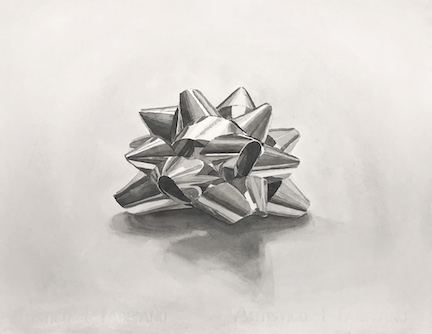 The Department of Art & Art History in the College of Liberal Arts at Auburn University is pleased to present the exhibition Dis-Appearances with works by Rebecca Hackemann, Joshua Huyser, Ty Smith, and Emily Bivens. The exhibition opens in Biggin Gallery on December 10, 2018 and runs through January 29, 2019. The artists will be discussing the topic of "Dis-Appearances" in relationship to their work in a panel discussion on January 29, 2019 @ 5 p.m. in 005 Biggin Hall. A public reception in the gallery will follow. These events are free and open to the public, and Biggin Gallery is wheelchair accessible.
A Little Dis-appearing Story
Life on campus fades with the promise of the holidays, and when life returns the holidays are becoming a memory of the past.
Dis-appearance lets you ponder upon appearances and disappearances of life; it takes you on a journey through a world of objects, and media which ceased to exist in the 21st century, but are now reappearing with the knowledge of their former existence.
Start your time travels with the body-less lady, with her three dimensional tutu, wonder about body-less legs, and watch the automaton of a woman disappear into the world of abstraction. The winter storm never gets to Alabama, it disappears into the world of ideas. Photographs of another world become specimen, spices in the cupboard of our old kitchens; in art, everything is just an object, devoid of its context, that can easily be transformed into the lines of its creation. But who is the creator?
Your metaphoric journey stops here, and becomes literal, the road trip into memory lane. The places you visited, the moments of a lost decade or century, the music is fading; my song, your song remains silent. The objects resurrected into the realm of art – just to be dematerialized and robbed of their objecthood again.
You leave, take the present with you; art will re-wrap it and top it with a nice bow. Don't mourn the loss of times past, but take the promise of a bountiful future with you.
Emily Bivens was raised in southern Louisiana. Her childhood bedroom was set apart from her family on the far side of an old house under which a large colony of armadillos would root and cavort all night. She studied biology later switching to art when she realized that there are limits to what science can explain. She has had exhibitions and performances in festivals, museums, galleries and washaterias.
Bivens is the recipient of the 2019 Ann and Steve Bailey Opportunity Grant and 2019 Tennessee Arts Commission Individual Artist Fellowship. Individual work has been shown at Skulpturens Hus, Stockholm, Sweden, Museum of Contemporary Art, Denver, CO, Temple Contemporary, Philadelphia, PA and DEMO project in Springfield, IL. Her collaborative work with The Bridge Club has been presented at Press Street for Prospect 3+, New Orleans, LA, Museum of Contemporary Art, Santa Barbara, CA, The Texas Biennial, San Antonio, TX, Currents: The Santa Fe International New Media Festival, Santa Fe, NM and the Lawndale Art Center, Houston, TX. Bivens received her BFA from Colorado State University and her MFA from the University of Colorado in Boulder. She is an Associate Professor of 4D and Time-Based Art at the University of Tennessee, Knoxville.
Rebecca Hackemann is a British/German conceptual artist / photographer. She is interested in the roles of photography and its tropes in society. She works in many media depending on the concept of her project - stereo photography, projection, instant and alternative process, as well as socially engaged public art.
Hackemann is a PhD candidate at Chelsea College of Art London and holds an MFA from Stanford University, CA, and Assistant Professor at Kansas State University. She was a Whitney Museum of American Art ISP Program studio fellow in New York and has exhibited and published internationally and in the US. Her work will be exhibited at SF Camerawork in 2018. She divides her time between London, Kansas City and San Francisco.
She has also exhibited at Foley Gallery, NY, Hunter College Times Square Galleries, FIT New York, The Whitney Museum ISP, Light Work, Syracuse, NY, with accompanying catalgues. Her work has been included in the AAF and photosf artfairs. The work is also in the artist book collection of MOMA New York, Stanford University Green Library, Musée Français de la Photographie, France; the Staatliche Museen zu Berlin, Germany; the Museum für Fotografie, Germany and in private collections in the US and Europe. Her work can be seen at www.rebeccahackemann.com and utteraton.com.
Joshua Huyser was born and raised in and around Bozeman, Montana. He received his M.F.A. at the University of Iowa School of Art and Art History in Iowa City, Iowa in 2001. He has taught at the University of Northern Iowa and Montana State University. In 2002 he was a guest professor and lecturer at the Herzen Institute in St. Petersburg, Russia working with both American and Russian art students. After moving to Minneapolis in 2005 he began working in the commercial film industry while continuing to paint. Joshua was a 2016 McKnight Fellowship finalist and currently lives in Shoreview, Minnesota. He has work in both public and private collections nationally and internationally. He actively exhibits, most recently in New York City, Minneapolis, Minnesota and Milan, Italy.
Ty Smith lives and works in Birmingham, Alabama, serving as Adjunct Faculty for the Department of Art & Art History at the University of Alabama at Birmingham. He received his BFA from the University of Alabama, Tuscaloosa in 2001, and his MFA from the University of Tulsa, Oklahoma in 2009. Most recently, Smith had a solo exhibition of 49 drawings and works on paper at the University of Alabama Birmingham, as well as a two person exhibition at Birmingham-Southern College. This past summer he was a part of the visiting faculty at Mount Gretna School of Art in Lancaster, PA.
Image: Joshuas Huyser, Metallic Bow, 2018, watercolor on paper, 14" x 18"
Last Updated: May 11, 2019