"Companionless Objects" by Emily Bivens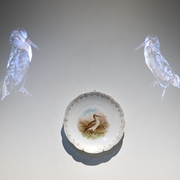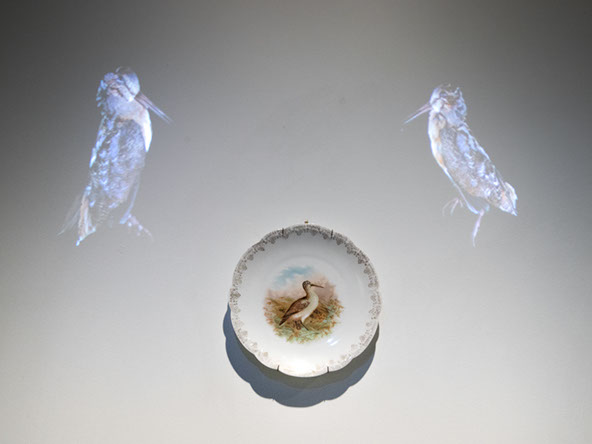 The Department of Art & Art History in the College of Liberal Arts at Auburn University is pleased to present the work of Emily Bivens. The exhibition opens in Biggin Gallery on September 5 and runs through October 3, 2018. The artist will present a lecture on her work on Wednesday, September 5 at 5 p.m. in Biggin 005; a public reception in the gallery will follow. This event is free and open to the public, and Biggin Gallery is wheelchair accessible.
Emily Ward Bivens is an Associate Professor of 4D arts and Time-Based Art at the University of Tennessee, Knoxville. She received her MFA from The University of Colorado, Boulder in 2004.
Bivens uses found and made objects to forge narratives, provoke or encourage interaction, and reveal fictional and non-fictional mysteries. These objects shift from prop to subject to evidence when used in performance, video, and installation. Characters or identities are created to act as subjects, authors, inventors, and curators of the work.
She is a member of The Bridge Club, a four-member collaborative art and performance group established in 2004. The Bridge Club's interdisciplinary installation, video, live performance and digital media works incorporate and respond to sites such as a hotel room, a city bus or an abandoned storefront in addition to the traditional gallery or museum space.
Exhibitions and performances of Bivens' individual and collaborative work have been shown in festivals, museums, galleries and washaterias. Individual work has been shown at Skulpturens Hus, Stockholm, Sweden, Museum of Contemporary Art, Denver, CO and Temple Contemporary, Philadelphia, PA. The Bridge Club work has been shown at The Ulrich Museum, Wichita, KS, New Genre Arts Festival XXI, Living Arts, Tulsa, OK, Museum of Contemporary Art, Santa Barbara, CA, The Texas Biennial at the Blue Star Contemporary Art Museum, San Antonio, TX, Currents: The Santa Fe International New Media Festival, Santa Fe, NM and the Lawndale Art Center, Houston, TX. The Bridge Club was recently awarded grants from The Idea Fund and the Mid-America Arts Alliance to support their traveling project, The Trailer.
Last Updated: August 15, 2018