"Art On the Inside"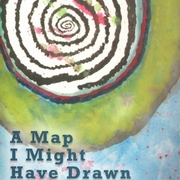 The Department of Art & Art History in the College of Liberal Arts at Auburn University is pleased to present the exhibition Art On the Inside featuring work from artists from the APAEP. The exhibition opens in Biggin Gallery on April 30, 2019 and runs through June 14, 2019.
These events are free and open to the public, and Biggin Gallery is wheelchair accessible.
About APAEP (Auburn University's Alabama Prison Arts + Education Project)
Auburn University's Alabama Prison Arts + Education Project (APAEP) is a national leader in providing quality educational opportunities for people incarcerated in Alabama prisons. Since 2002, APAEP has offered a wide range of continuing education courses in the arts and sciences and recently expanded to offer incarcerated students who meet Auburn's rigorous academic standards an opportunity to earn college credits while in prison.
About the Exhibition:
Art On the Inside:
A Collection of Work from the Alabama Prison Arts + Education Project
Artists and writers typically have a place where they can create, an area that beckons a muse, offers comfort, and provides safety. The artists and writers who participate in the classes of the Alabama Prison Arts + Education Project are behind walls, bars, locks, and wire. But still they create. As one APAEP student wrote, "Creativity is what makes us truly human, a path to and from our soul."
It is this focus on humanity that APAEP wishes to impart to the viewers of this exhibit. These works represent a human's struggle to express—a human, an artist, a writer—molded and trained by a life to which most in general public populations cannot relate. Part of the experience of viewing these works is acknowledging the experience of creating in an environment that is frequently so contrary to nurturing creativity.
The Alabama Prison Arts + Education Project has offered arts and educational programming in Alabama state prisons since 2003. Housed in Auburn University's College of Architecture, Design and Construction, the program has grown from one poet teaching one class in one facility to hundreds of classes that have reached thousands of students at 12 facilities. Those who enroll in arts and creative writing courses have the option to keep their work, loan or donate it to this exhibit, or submit pieces for publication in APAEP's biennial anthology of student creative work.
APAEP is funded through grants and support from individuals such as you who share our vision and belief that education can be transformative and should be accessible to everyone.
Support our students with a donation to APAEP through the Auburn University Foundation. Visit www.auburnuniversityfoundation.org/giving for more information.
Follow us on Facebook (facebook.com/alabamaprisonartsandeducationproject).
Last Updated: May 11, 2019